Share feedback
Thanks for sharing your feedback!
Intro to
Analytics

Builder

Here's the range of features within Tulip's Analytics tool.

Tulip provides a centralized hub for all of your factory's operational data.

When you collect a piece of data in Tulip, like...
an operator's completion data with a tablet,
a stream of data from a CNC machine
a connector reading from your MES/ERP system
... it can berecorded, stored, analyzed, and sharedusing our Analytics Editor.
We provide a fully-featured Analytics Editor that gives you powerful statistical tools to help you understand and analyze data that you have collected with Tulip.
We have designed the Analytics Editor to be very similar to business intelligence (BI) systems like Tableau, Spotfire, and even Excel, so you'll find analytics easy and intuitive to use. To get started, we recommend you follow these steps to create a new analysis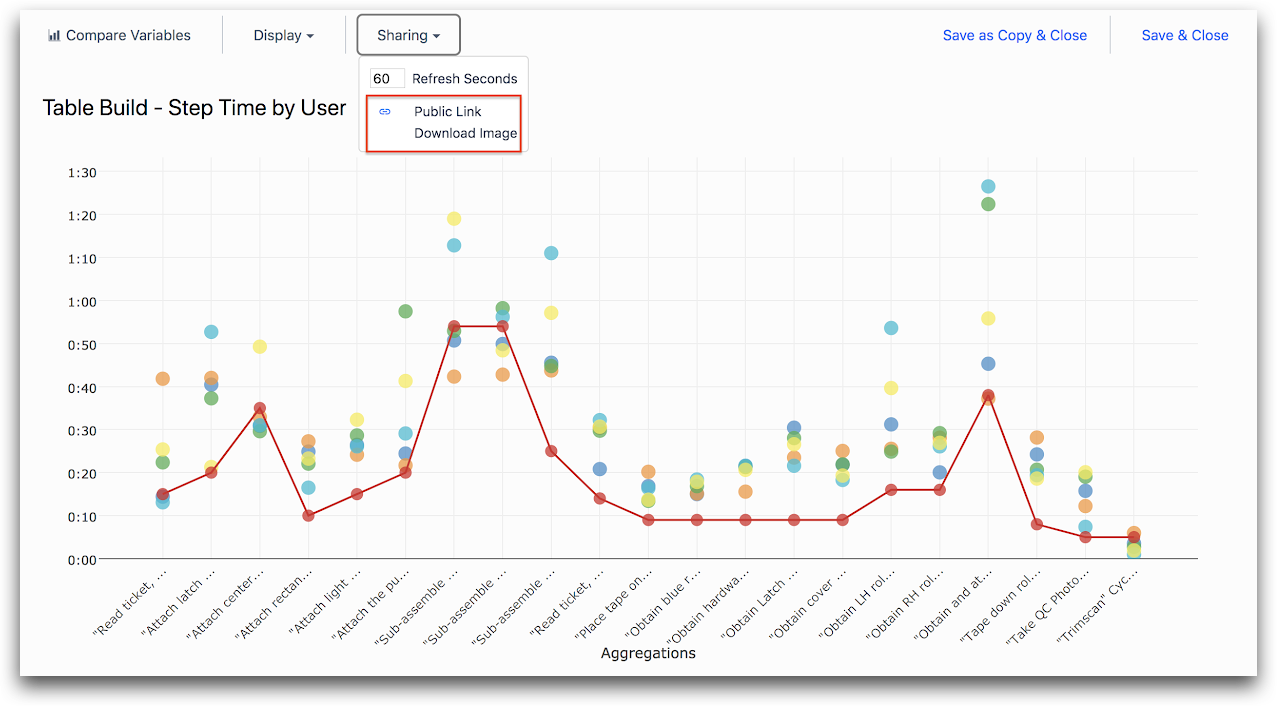 We believe that data is most useful when you can share your insights with the rest of your company in a convenient and secure way.
Tulip allows you to do this by creating Dashboards and sharing them with your colleagues.
You can also export your data to other systems besides Tulip, by means of exporting to CSV or through a connector function mid-way through an app.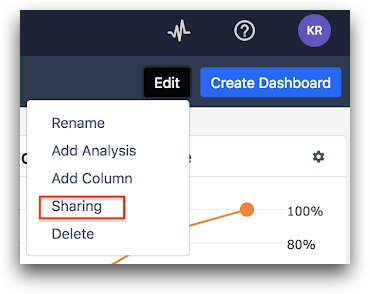 Before using the Analytics Editor, you should plan out which analyses you need. Some common ways to narrow the focus of your analysis:
Step 1: What problem are you trying to solve with this app?
Step 2: What metrics will determine success or failure of solving those problems?
Step 3: Which data points are being collected by the app that will allow you to track these metrics? Are these stored in custom variables, table records or default app fields like user, station etc.?
For a more detailed guide on planning out your analytics, check out our guide to building a shop floor dashboard
---
Did you find what you were looking for?
You can also head to community.tulip.co to post your question or see if others have faced a similar question!
---
Was this article helpful?
---
What's Next