Tulip I/O Gateway Technical Specifications
---
Share feedback
Thanks for sharing your feedback!
Tulip I/O Gateway Technical Specifications
Here are all the technical details of the Tulip I/O Gateway.
Warning
**On November 1, 2021, Tulip will no longer sell I/O Gateway devices, this article still applies to Edge IO and Edge MC devices. Learn More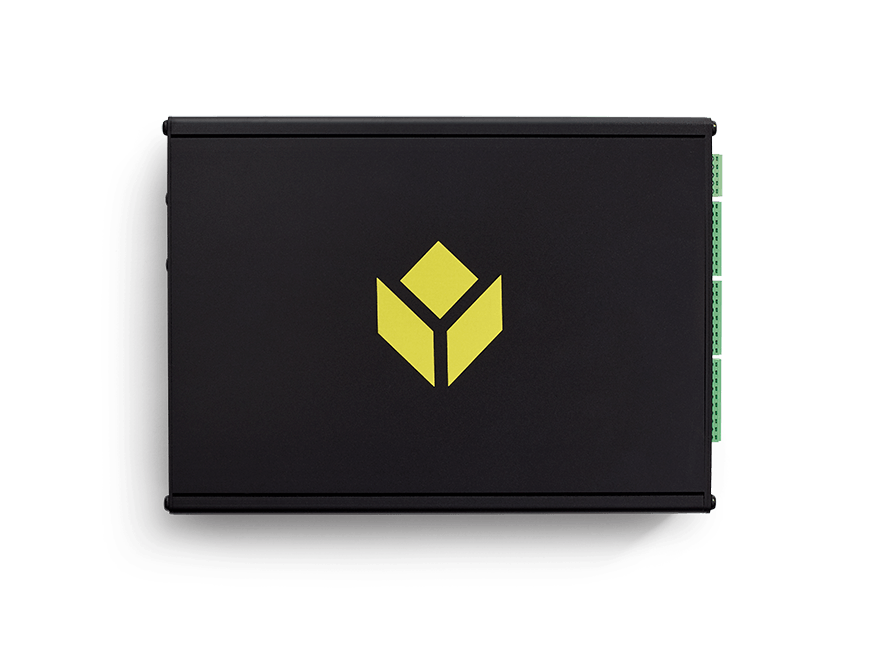 Voltage supply, Current Consumption, and Conditioning
Nominal supply: 24V (Vin_min: 12V Vin_max: 30V)
Nominal supply current: 250mA (depends on number of USB devices connected)
Nominal power consumption: 6W
Undervoltage Lockout: 11.5V
Overvoltage Lockout: 30.5V
Features
Reverse polarity protection
Overcurrent protection
Miswire and reverse current protection
Surge protection
Usage
Use either a Tulip provided Factory Kit power supply or a regulated 24V input
Grounding and Earth Connections
Chassis (including the DIN mount) and 24V Return are internally connected
Optionally, pin 2 of the supplied 3-terminal power connector can be referenced to earth
Input banks A and B on the Gateway feature an additional grounding pin reference to the 24V return for convenience
Recommendations
In production, DIN rail should be held at earth potential.
Optionally, pin 2 of the supplied 3-terminal power connector can be referenced to earth.
User I/O
Two user buttons A and B can be used for device resets
Hold Buttons A and B for 5 seconds to perform a factory reset
Hold Button A for 5 seconds to enable the Tulip Access Point
Hold Button B for 5 seconds after a plug cycle to auto-enable Tulip remote support
One reset button (resets CPU)
Heartbeat/Alert LED for device diagnostics
Temperature Range (Operating / Storage)
Humidity
5% - 80% rel hum. non-condensing
Processor
TI Sitara ARM Cortex (AM3358)
512M DDR3 Memory
4GB eMMC storage
OS/Software
Tulip OS (Yocto-Linux based)
Nominal I/O Gateway to Factory Bandwidth: 10Hz
Nominal I/O Gateway Bandwidth: 240Hz
Tulip-managed OTA Updates (Requires port 9000 to be open to traffic)
Contact Tulip to discuss integration of additional Kernel drivers or run-time device drivers.
Tulip OS Device Driver Support
To see a list of supported devices in Tulip visit www.tulip.co
Digital Input
16 Digital PNP/NPN configurable inputs (Nominal configuration: PNP)
Pins 1-8 in bank A
Pins 9-16 in bank B
Wide input range (1.8V - 36V)
Digital input ground is connected to device 24V return
IC: MCP23017
Digital Output
8 500mA 24V output drivers
Individual channel over-temperature and over-current protection
Drives relays and other inductive loads safely
IC: VN808
Analog to Digital
4 Linearly isolated 0-10V inputs (Vadc-in_min = 0V, Vadc-in_max = 24V)
10-bit effective resolution
Bandwidth (nominal): 240Hz
IC: ADS1015
Contact Tulip to discuss 4-20mA ADC input or differential ADC configurations.
RS-232 Port
1 RS-232 port using RX and TX lines
IC: ADM3251
Support for additional physical interfaces (RS-485, RS-422) is possible; contact Tulip
Ethernet
Wired 10/100 Mbps Ethernet Port
I/O Recommendations
In production environments requiring sensor/interface isolation, use a relay or other form of isolation to isolate the sensor and the input stage. Consult Tulip for additional information.
USB
6 USB 2.0 (High speed 480 Mbit/s) ports
500mA current sourcing per port
Mechanical
220mm x 160mm x 51mm (8.6 in x 6.5 in x 2 in)
Weight: 2.2Kg (4.9 lbs)
Aluminum (Anodized)
Mounting: User serviceable 35mm DIN mount (can be mounted vertically or horizontally)
---
Was this article helpful?
---
What's Next