Review Template for eBR
Basic Batch Review solution to see the full record history of your batches.
Purpose
This application allows you to review the data collected during batch processing for each of the batches in your record. It is best used with the Process Template in this App Suite. Typical user of this application is a quality reviewer operator.
Setup
You will need to have some batch records in the (Log)Batches Table connected to the app. Make sure that your eBR solution captures the datapoints you want to track and that those datapoints are saved to the (Log)Batches table.
How it works
Select the batch that you want to review and start the review.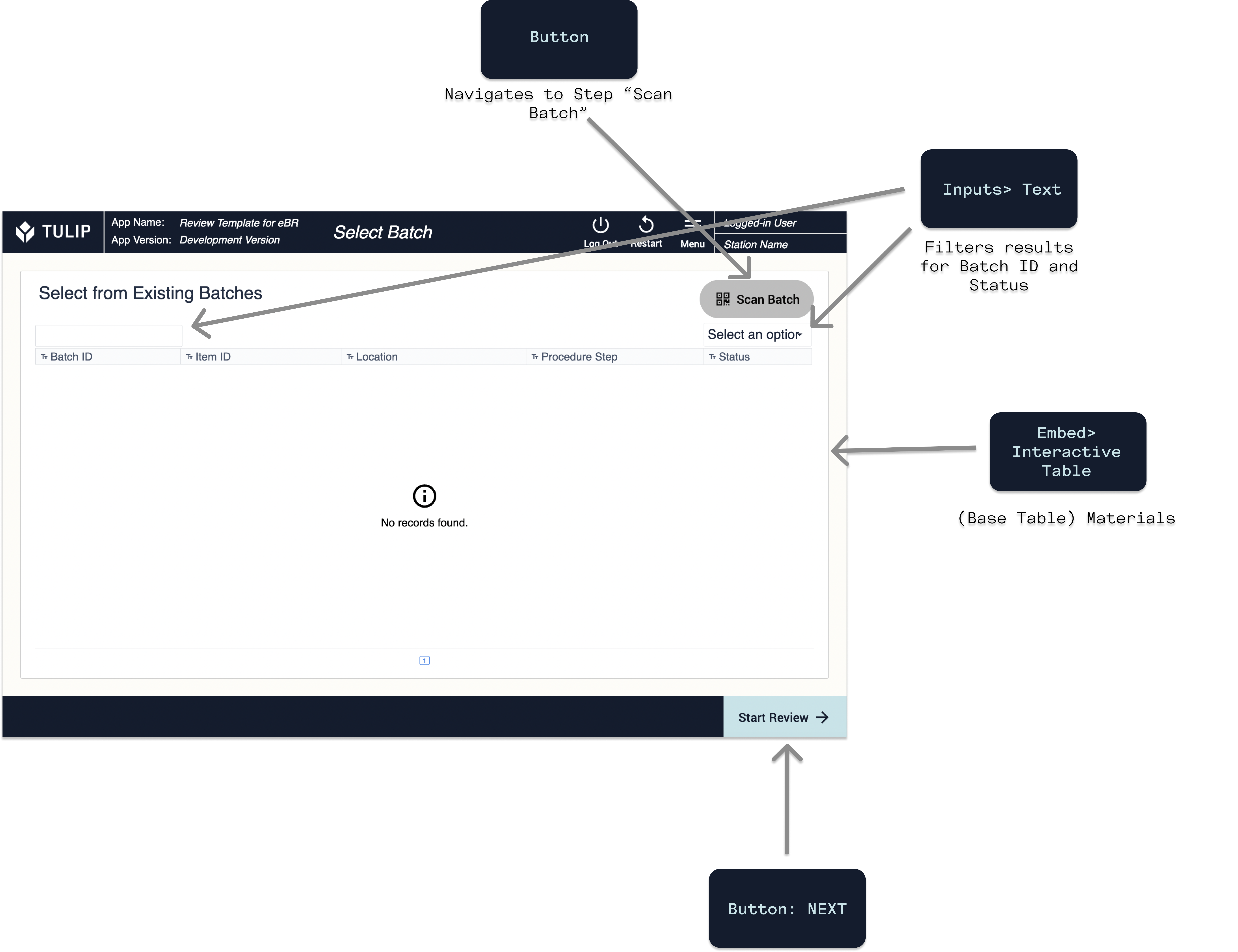 The data collected in the Process Template for eBR is stored in Completion records.
If you are on an enterprise plan, you get full insight on any data created for the selected batch as well as any changes made to it over time through the Record History Widget:
Completion records
eSignatures
Batch table record changes
If you are not on an enterprise plan, refer to the completions in your eBR app.
You can then sign-off your review. This changes the status of the batch to RELEASED.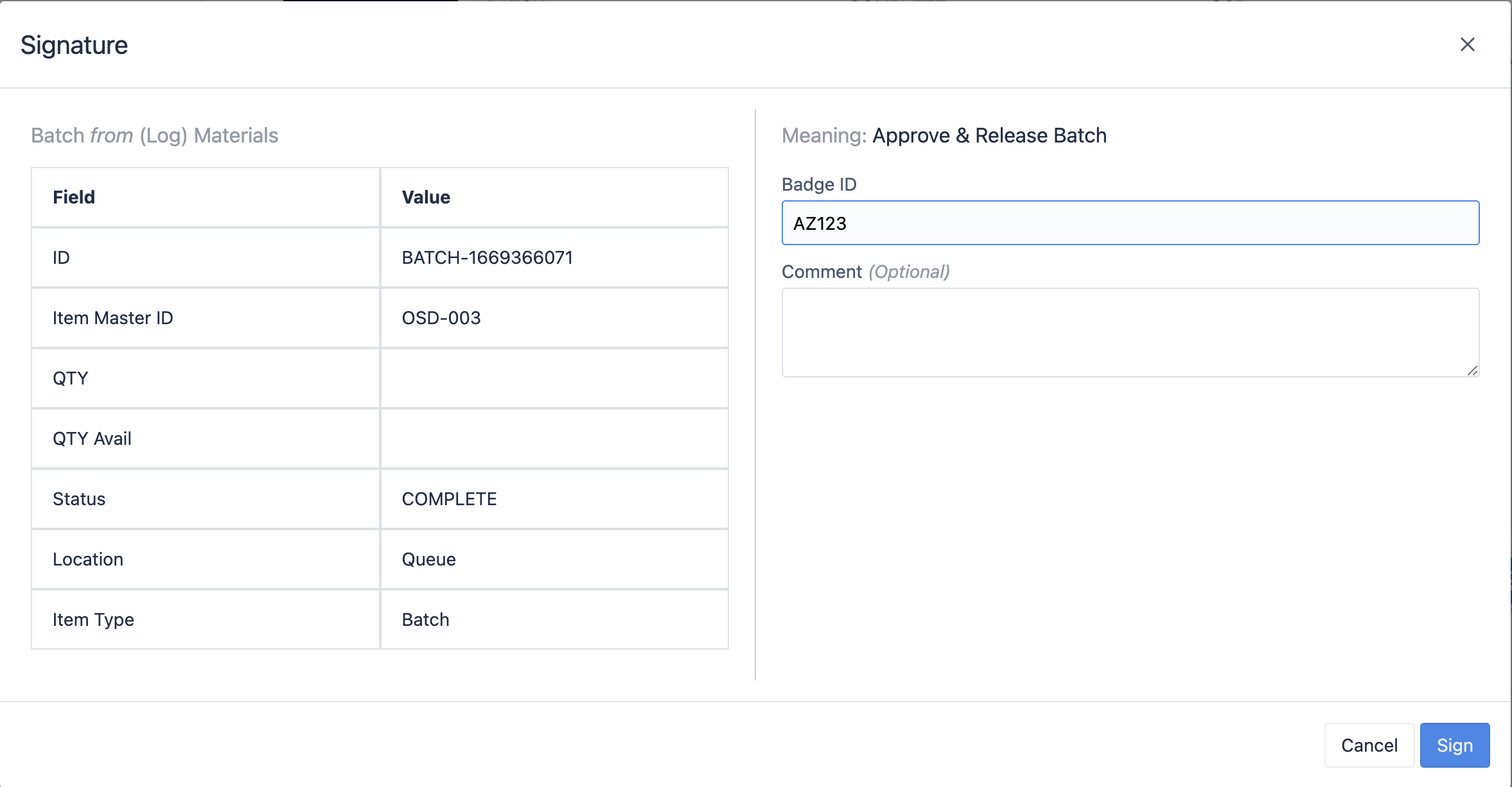 Further Reading
If you want to build an eBR solution to use with this Batch Review app, check out the Process Template app.
To learn more about using Batch Review in a GxP environment, you can check out these resources:
---
Was this article helpful?
---
What's Next