Share feedback
Thanks for sharing your feedback!
How To Find Your Edge Device OS Version
NOTE
**Tulip I/O Gateway has been discontinued and replaced by Edge IO and Edge MC. Learn More
This article explains how to check the version of Tulip OS that your Edge Device is running.
Checking through the Diagnostics page (supported in all versions)
From the Device Portal, go to the Diagnostics page.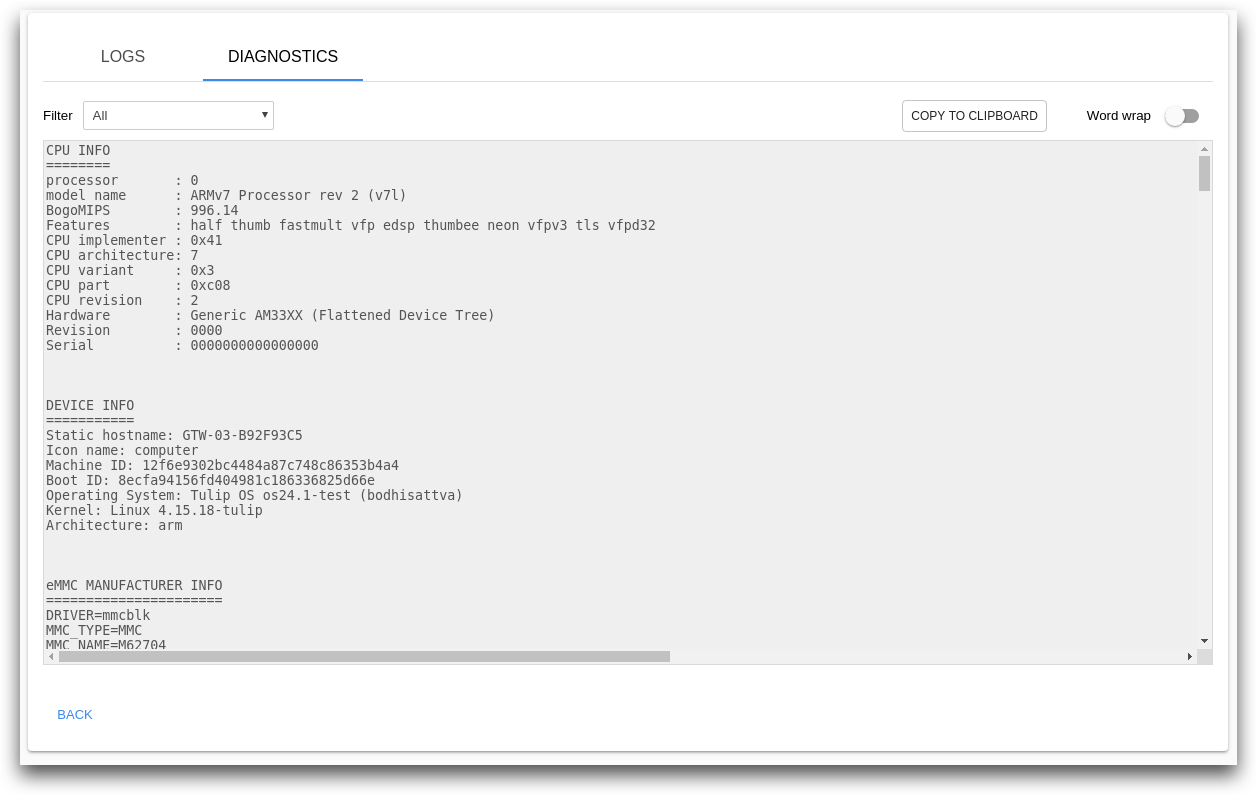 You can check the OS version in multiple places on this page. You can check:
Device info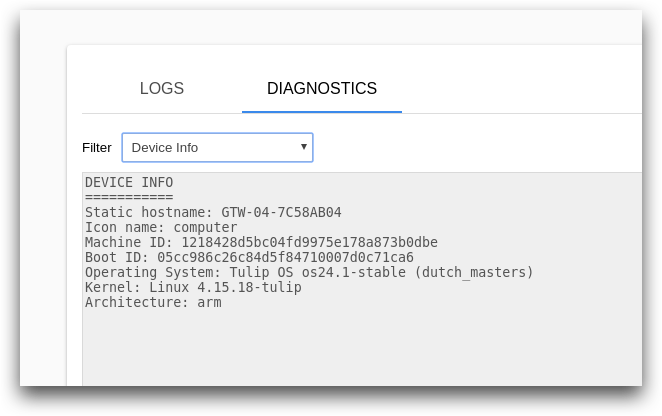 OS Info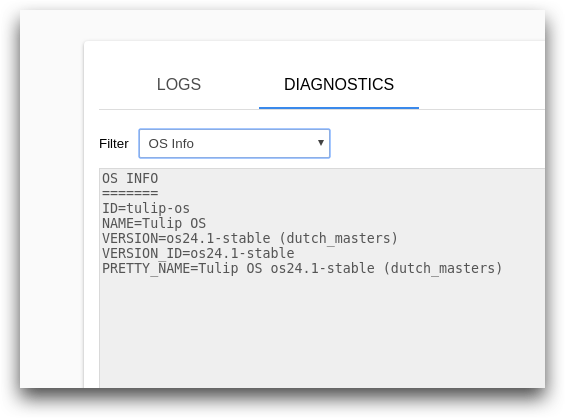 Front End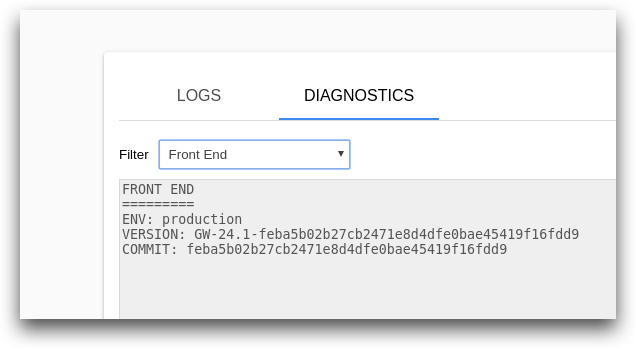 Checking through the "Contact Tulip" link
Warning: This method is not in all versions of Tulip
Click on "Contact Tulip" at the bottom of any screen.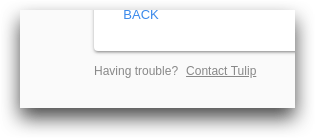 The version is listed in the software version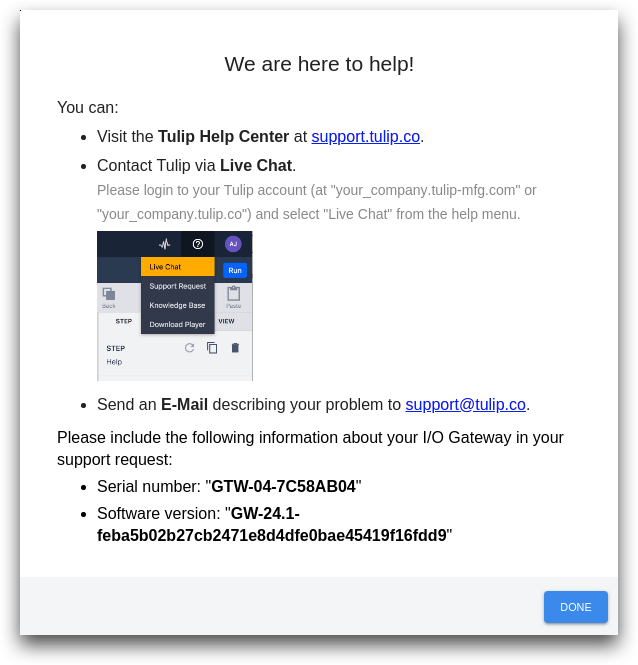 ---
Was this article helpful?
---
What's Next