Using the Brecknell PS25 Scale Driver
A guide to the Becknell-PS25-Scale Driver
This article describes the capabilities and configuration associated with the Brecknell PS25 Scale driver in Tulip.
Capabilities
The Brecknell PS25 Scale driver supports sending real-time mass measurements to Tulip Apps.
The driver reports mass measurements with three properties:
mode - the measurement mode of the scale
grams - the measurement converted to grams
oz - the measurement converted to ounces
This output can be used in a Tulip App Trigger as shown below: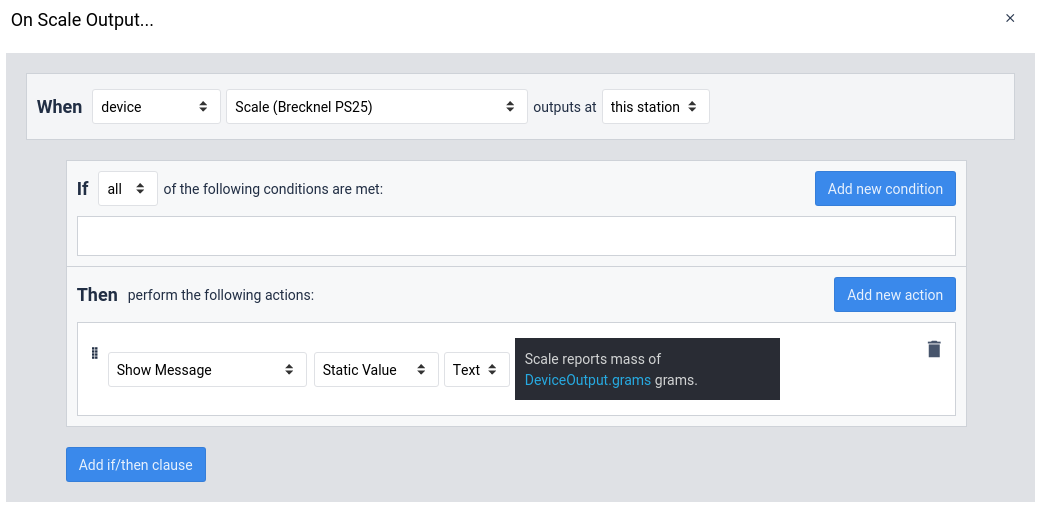 Configuration
To configure your Brecknell PS25 Scale to be used with Tulip, first ensure that your device is turned on and connected to your Tulip IO Gateway by the USB cable included with the scale.
Then, visit the Gateway Portal page for your IO Gateway to configure the driver.
The relevant configuration screen is shown below.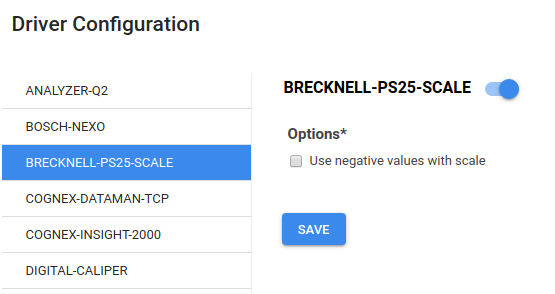 The options are described in detail below:
Use negative values with scale - By default, negative scale values are sent to Tulip. This could occur if the scale is zeroed with a mass on the scale and then the mass is removed. You can disable this by checking this option.
---
Was this article helpful?
---
What's Next