How To Use the Tulip Player on Apple iOS & iPadOS
---
How To Use the Tulip Player on Apple iOS & iPadOS
How to add a Tulip Player Home Screen shortcut
Introduction
Adding a Home Screen shortcut for Tulip Player on iOS & iPadOS allows you to easily discover and start Tulip Player.
Also, compared to running Tulip Player in a web browser, the Player will not show irrelevant web controls (such as the navigation bar and forward/backward buttons).
Please follow the steps below to add a home screen shortcut to the Player.
Note: A Shareable Stations link will not authenticate an iOS shortcut to the Player. You will need to log in with your Tulip credentials.
Step 1
Open the Safari app and navigate to the Tulip Player URL of your Tulip account at "YOUR-ACCOUNT.tulip.co**/player**".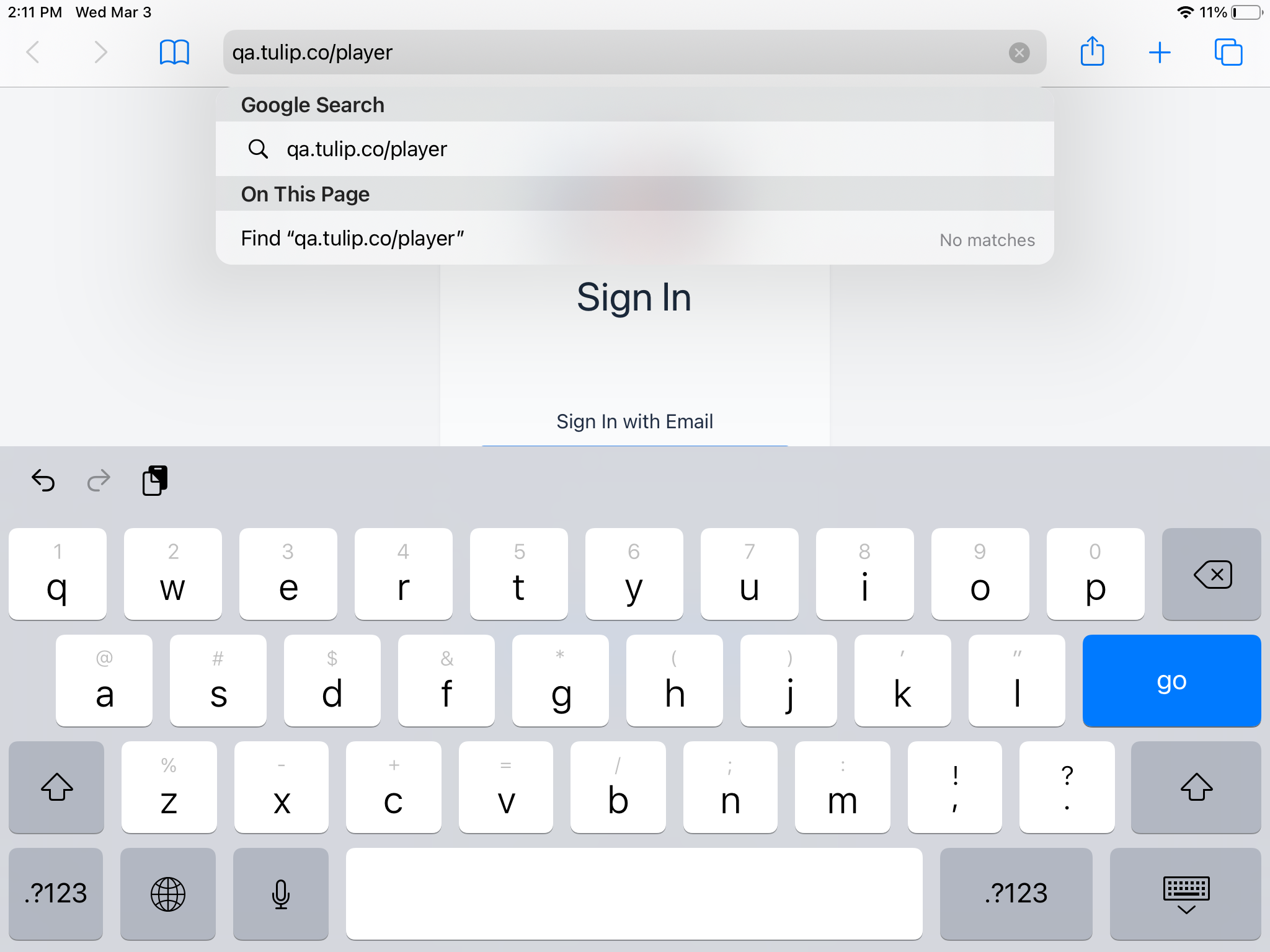 Step 2
There is no need to log in yet. Instead, open the sharing menu and scroll down until the option "Add to Home Screen" appears.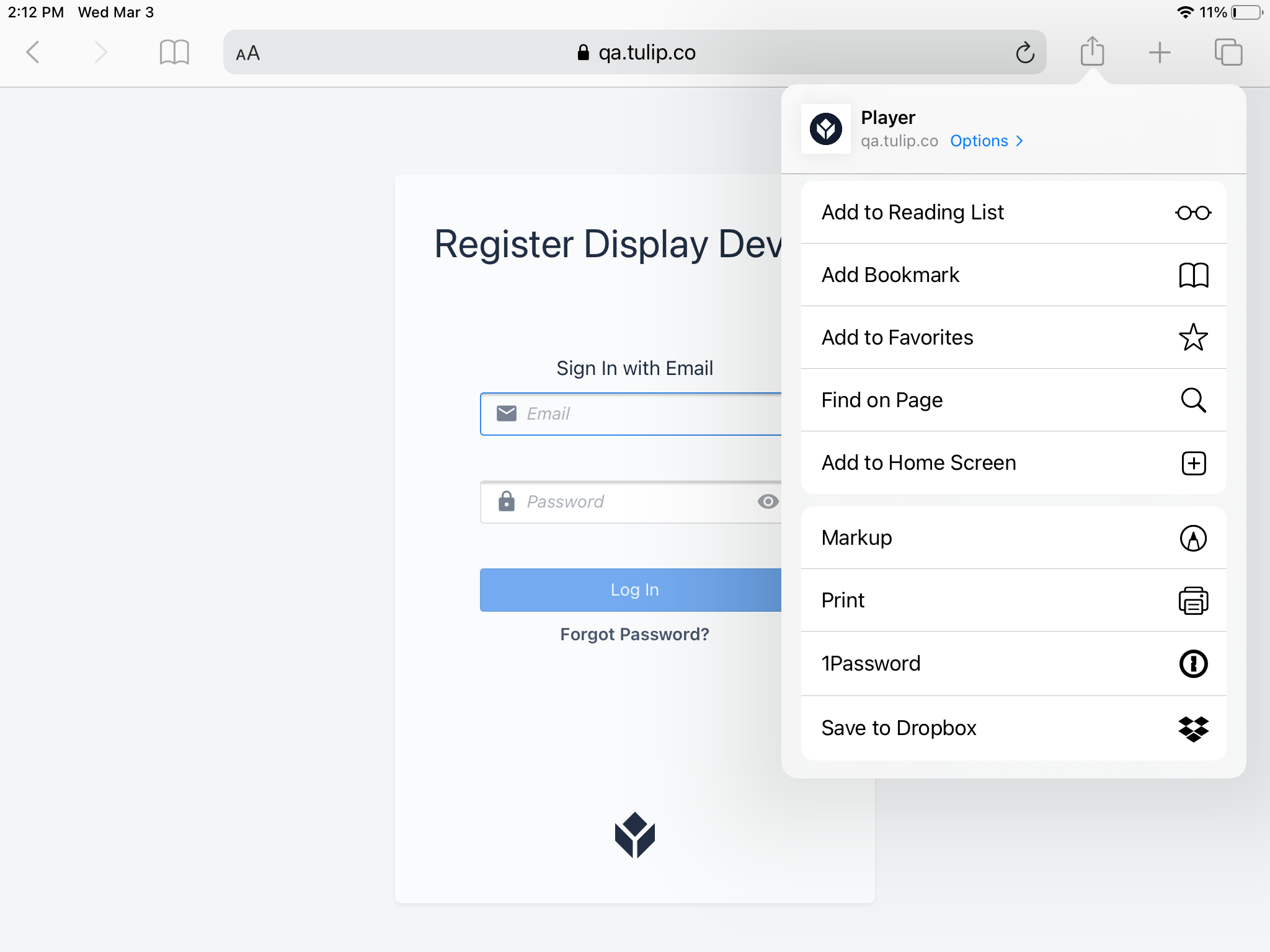 Step 3
Next, consider changing the name that will appear on the Home Screen and tap "Add".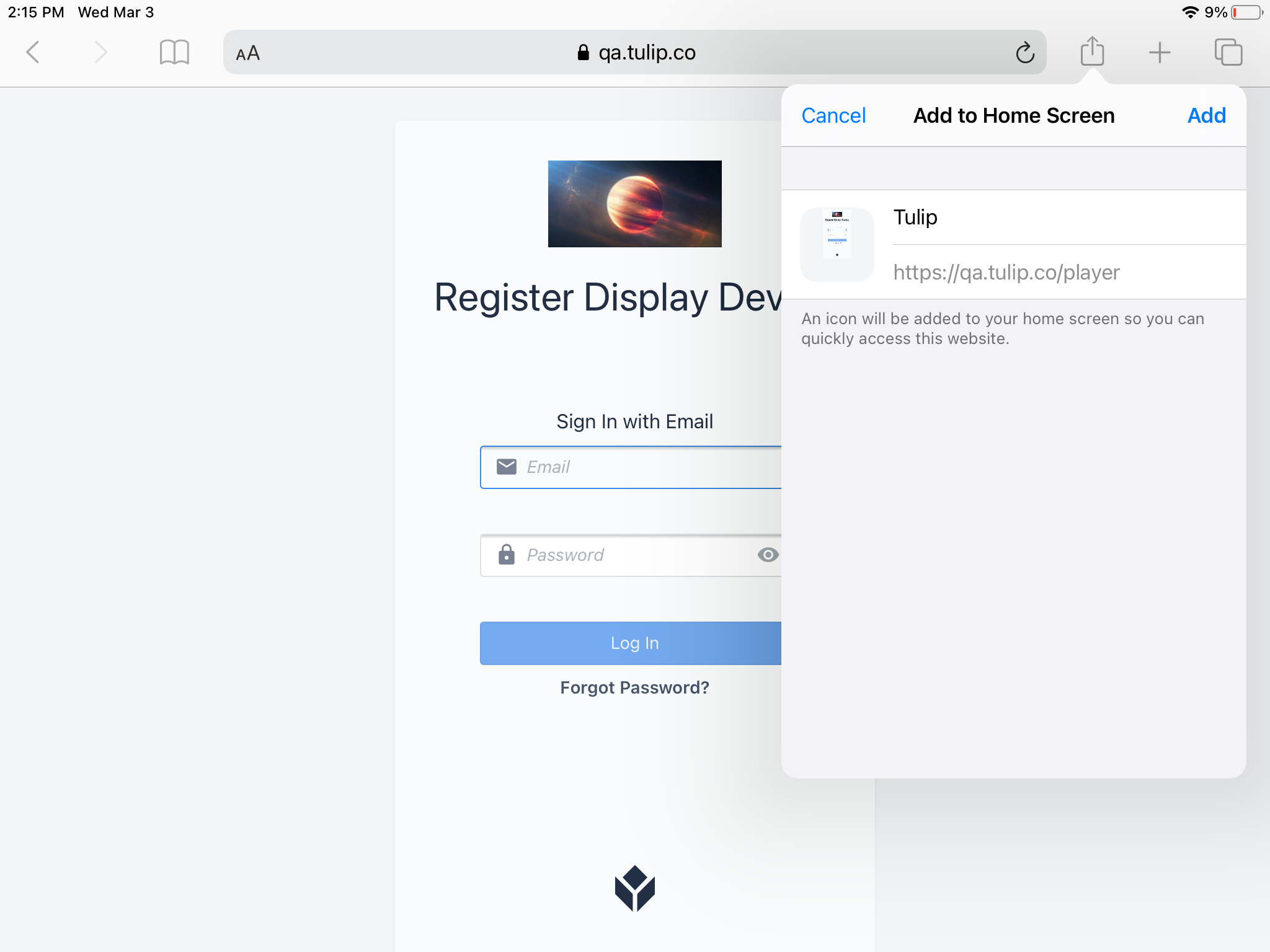 Step 4
Start Tulip Player from your Home Screen, login, and register this Player with your Tulip account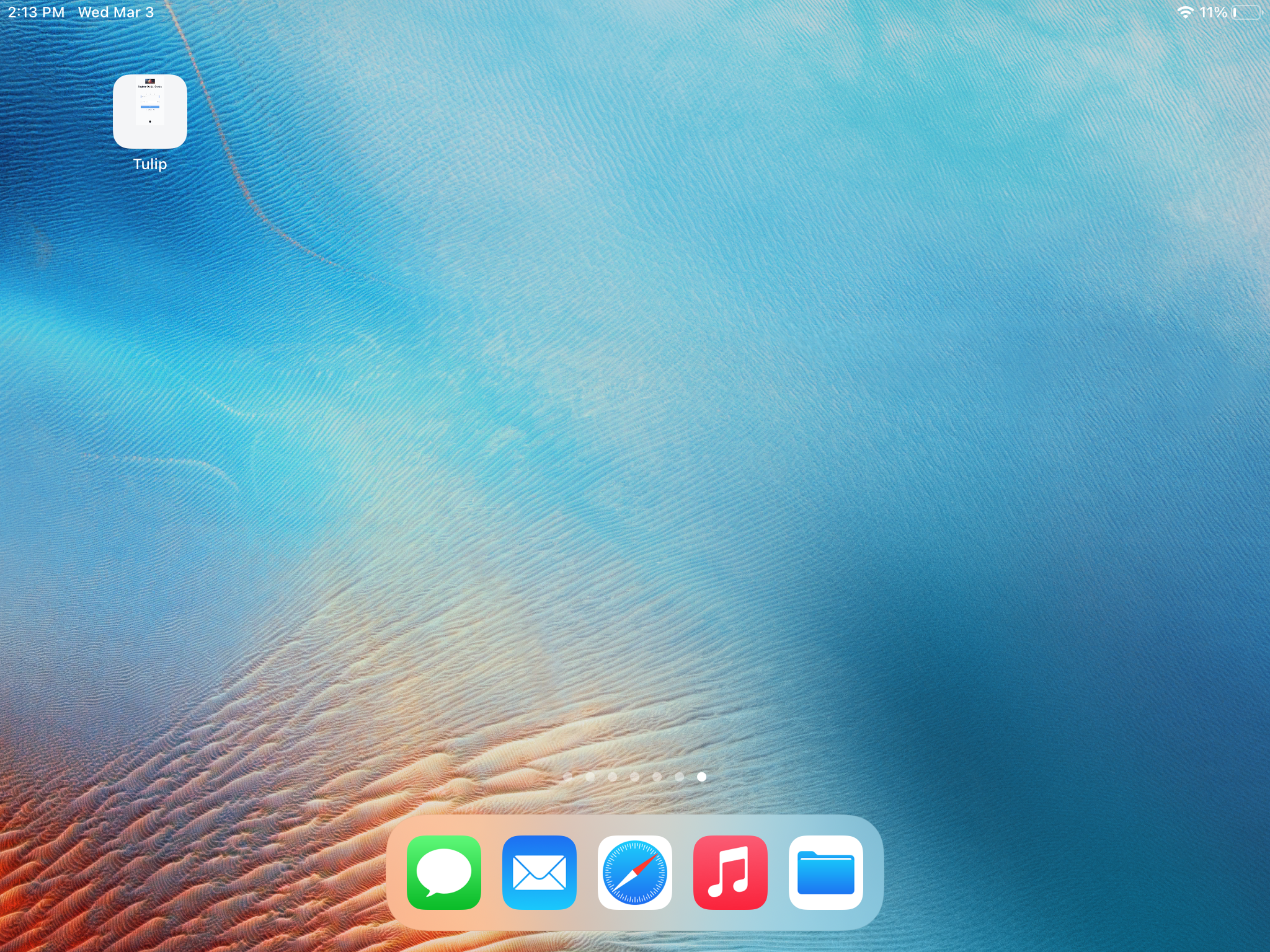 Related Articles
---
Was this article helpful?
---
What's Next