How To Setup Tulip Users for SMS Notifications
---
Here's how to send texts when a certain Trigger fires.
Purpose
If you want to use a Trigger to send an SMS to someone within your organization, you need to ensure that recipient has validated their cell phone number within Tulip.
Additionally, SMS messages cannot be sent to landlines, so users should not add a landline numbers.
Make sure that the user has their cell phone number listed by going to their User profile within Settings. Please note that only Account Owners will have access to the User List.
Once you've selected the user, check that they have a cell phone number shown under their name.
If the phone number is red, that means that the person hasn't validated their phone number.
Adding a Phone Number
If the phone number is missing, that means the person needs to add their cell phone number to their user profile. Account Owners cannot add cell phone numbers on behalf of other users. The user must add the phone number within their own profile.
To check your user preferences and to change or validate your phone number, click on your user profile on the right end of the Menu Bar and go to your profile.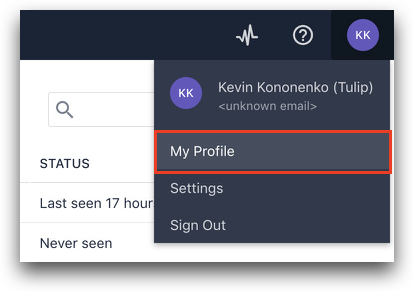 Click "Edit" in the top right of the screen, then click "Add Phone Number. You will see a screen like this: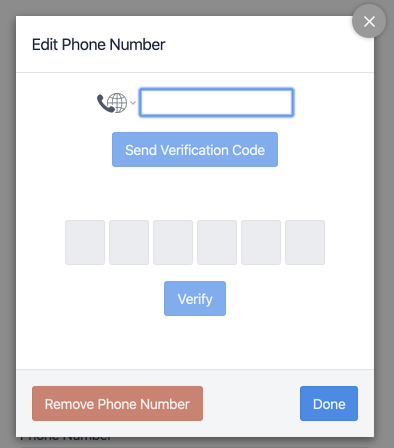 Editing Phone Numbers
Log into your Tulip account
Click on your Icon in the top right > Settings > Users
Make sure that your phone number has been validated by going to your user and checking to see if the cell phone is not in red.
From there, you can edit your phone number and change the user preferences as follows: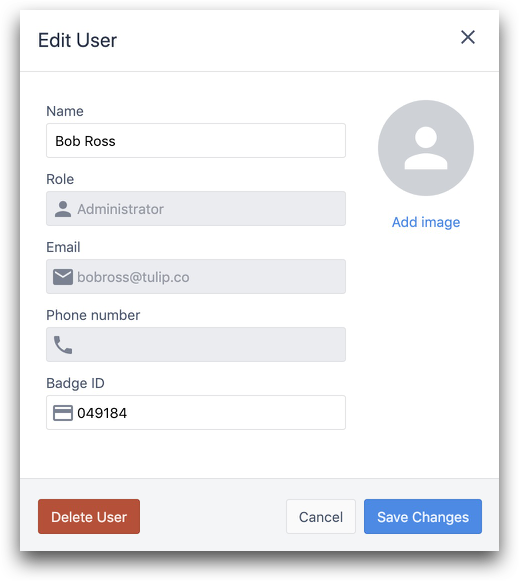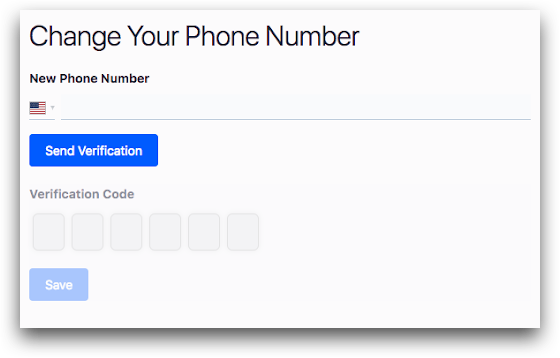 After you've made your changes to your user preferences, please make sure to validate your cell phone number again. Validation happens after you confirm the verification code sent via SMS.
---
Was this article helpful?
---
What's Next