When creating an app, sometimes a set of instructions is best illustrated using instructional videos. In these cases, it is useful to be able to embed video(s) into your app.
There are two primary ways to embed videos in Tulip. The first utilizes the Video Widget and the second uses Tulip Tables:
Video
Widget
In order to embed a video within a step of your app:
1- Select "Embed" from the Toolbar and "Video" from the resulting dropdown list. This will create an empty embedded video Widget.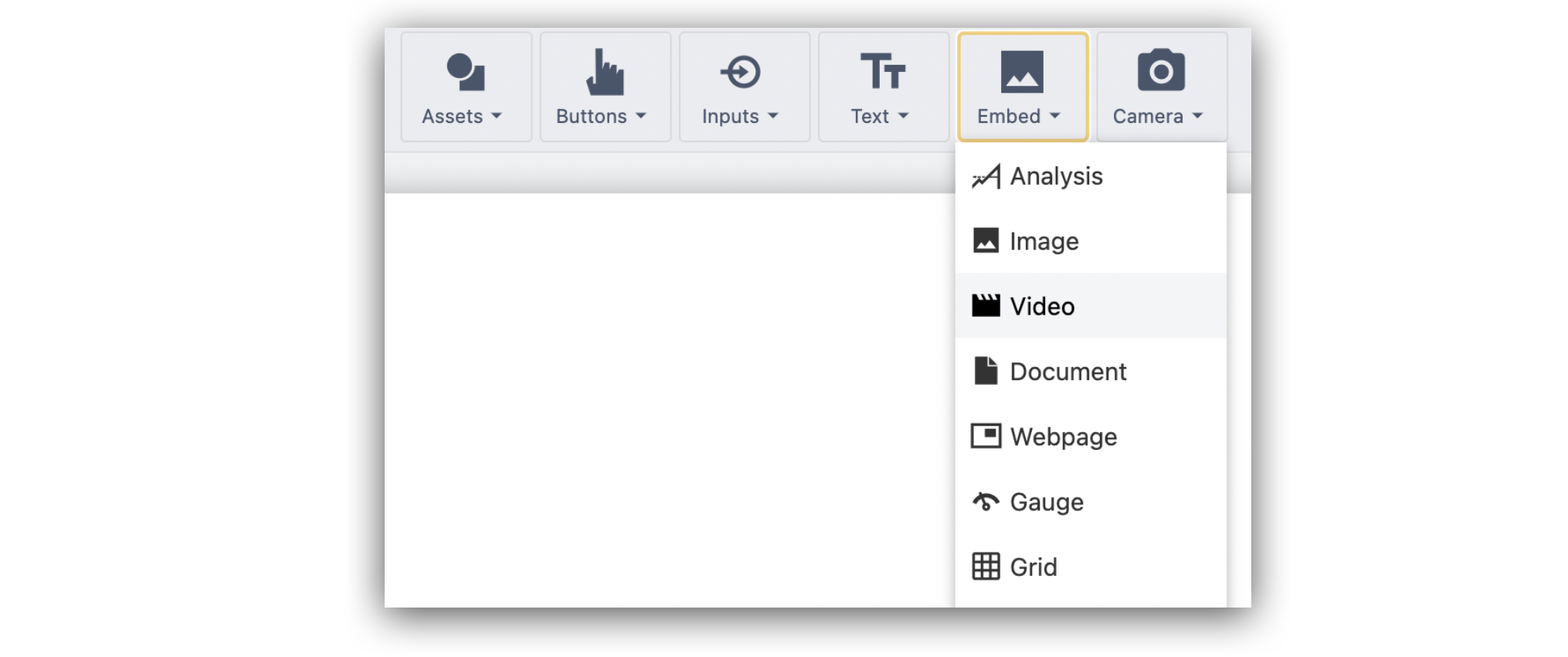 Select the video widget to choose how to embed. You can either choose a video to upload or click the YouTube video link.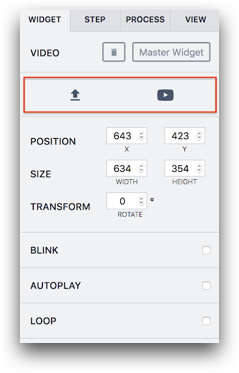 You can customize the widget with the checkbox options in the

Context Pane

.
Autoplay: The video will play automatically when the operator enters the step. Without this option, the operator will have to manually start the video.
Loop: Indicates whether or not the video will loop on completion.
Tulip
Tables
Add a table that contains the videos and Load the

Record Placeholder

based on your app logic. Learn more about tables here
Insert the Table Record Widget and select the Video column type.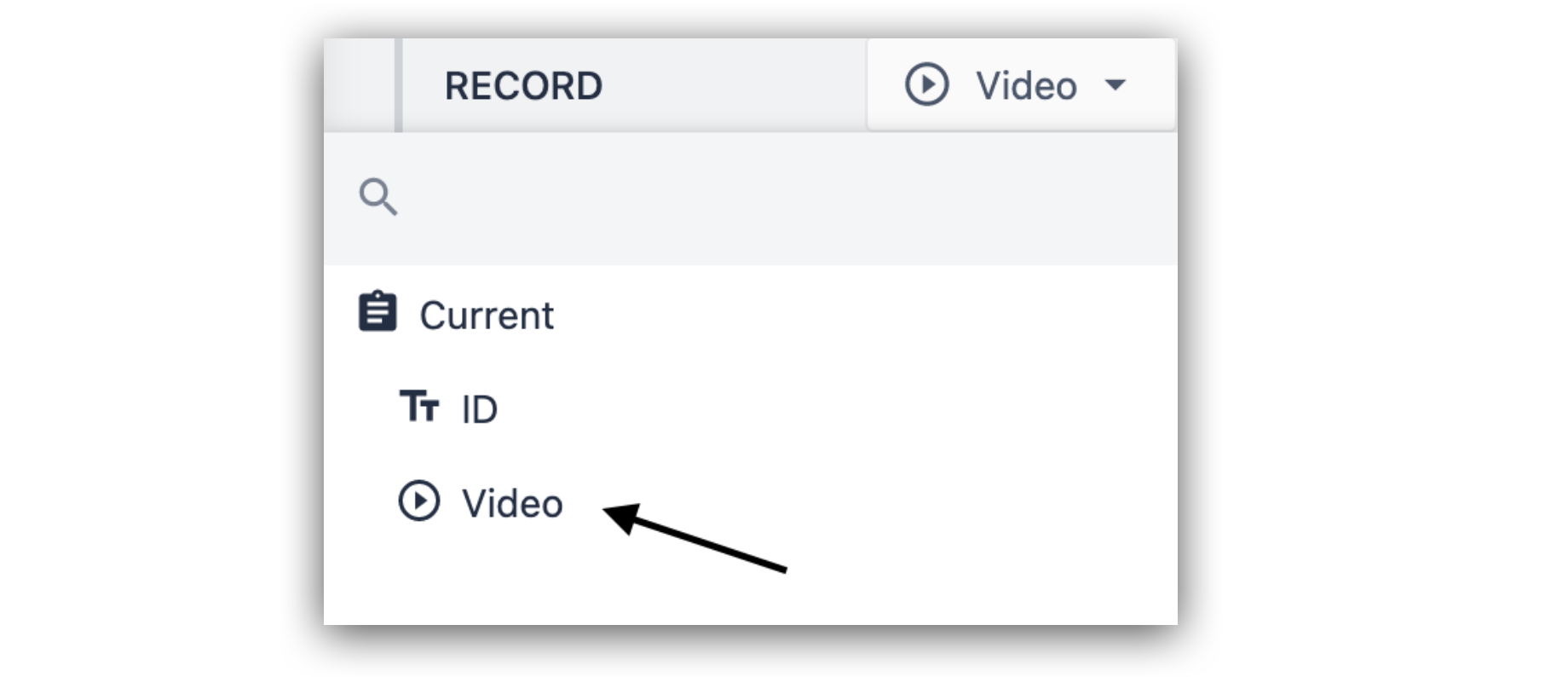 Run the App in the

Player

to play the video!
Technical Details of Video Upload
You can upload the following video formats:
Maximum size is 200MB.
---
Did you find what you were looking for?
You can also head to community.tulip.co to post your question or see if others have faced a similar question!
---
Was this article helpful?
---
What's Next