How To Add a Gauge Widget To Your Step
Use the embeddable Gauge to visualize progress towards a maximum value
There are many ways to view the live status of a variable in Tulip. One way is to use the Gauge visualization. This is a "progress bar" that shows the progress towards a preset maximum value.
Here is how to use it.
Adding and Editing a Gauge Widget
From the Tool Bar, choose the "Embed" option and then the Gauge widget.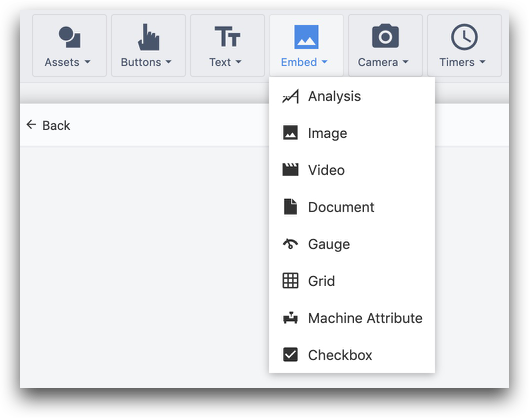 Then, you will see a series of options in the Context Pane to customize the widget: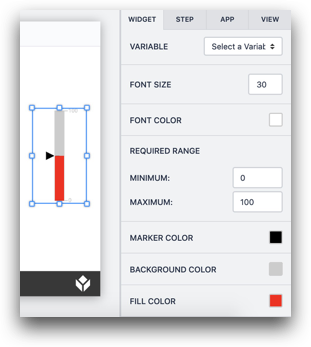 Variable: choose the number or integer variable that you would like to visualize in this gauge
Font Size: Change the font size of the labels
Font Color: Change the font color of the labels
Minimum: The minimum possible value for the variable
Maximum: The maximum possible value for the variable
Marker Color: The color of the marker that shows the current value of the variable.
Background Color: Color of the space between maximum and minimum values
Fill Color: Color for the "filled" part of the gauge
---
Did you find what you were looking for?
You can also head to community.tulip.co to post your question or see if others have faced a similar question!
---
Was this article helpful?
---
What's Next