How To Run A Connector Function in Multiple Environments
---
Share feedback
Thanks for sharing your feedback!
Understand how to create test production, testing and development environments for Connectors.
In this article, you will learn:
How to automatically map

Connector Function

to test and development environments
How To Run A
Connector Function

in Multiple

Environment

s

When you are testing your connector functions in "Development" mode of an app, you may not want to make updates to your production database or another source of truth.

For example, let's say you are using the Tulip Player on your computer to test a Trigger that runs a connector function with a POST request. You may not want to be adding test data to your production database.

Instead, you may want to run the connector function with a test database. You can use "Environments" in Tulip to accomplish this.

Environments allow you to run the same connector functions on different databases/services, depending on the status of the app.

In other words, when you run an app in development mode, a connector function will automatically run on your testing or development environment.

To enable multiple connector environments on your account, navigate to the Connectors tab via the Account Settings page of your Instance. Toggle the switch under "Allow Selection of Connector Environment in Developer Mode".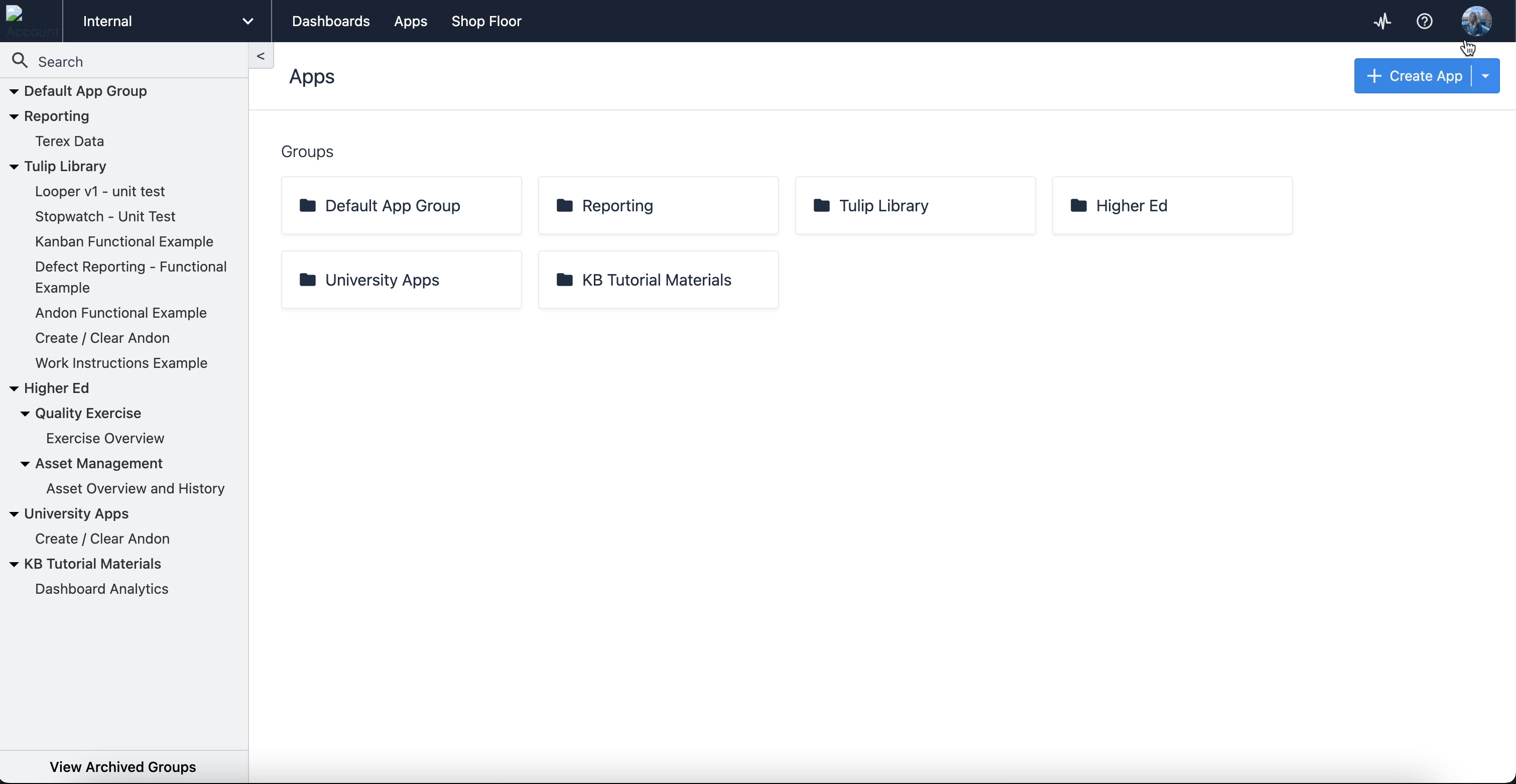 Setting Up Multiple Environments
After you create a new SQL or HTTP Connector, you will see a screen like this.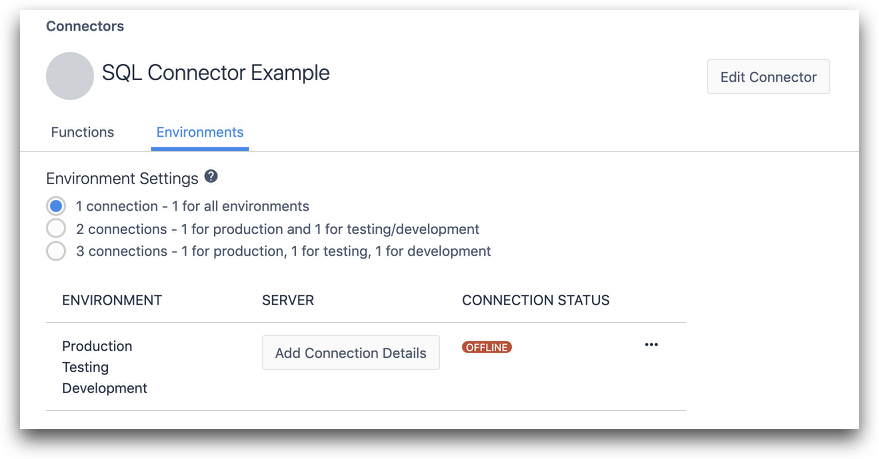 By default, "1 connection" will be selected, which means that connector functions in all app versions will connect with the same server.
But, if you want to run Connector Functions in multiple environments, select "2 connections". You will now have the opportunity to add details about 2 separate servers.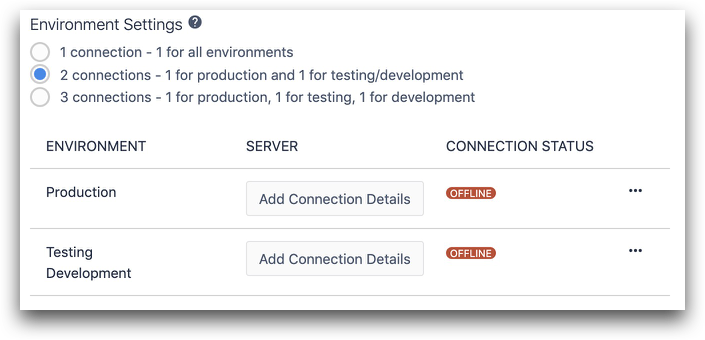 Use Add Connection Details to add details about each server.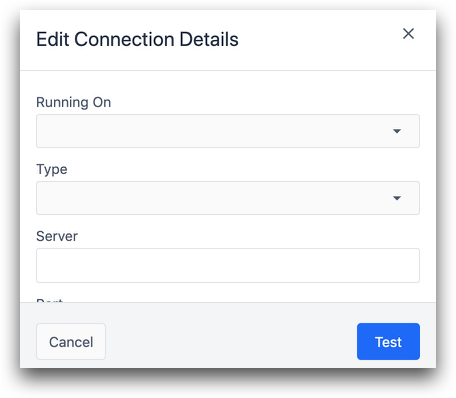 Trigger

Example

Let's imagine that you are running the following Connector function in an app: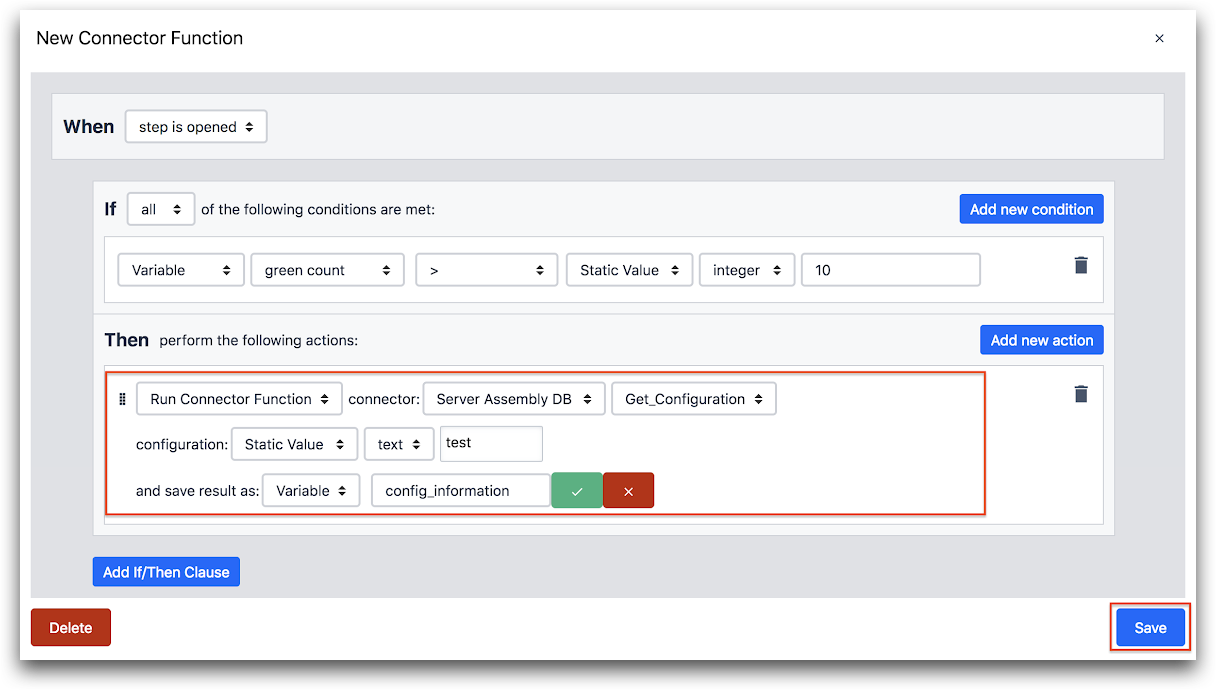 Here would be the sequence of events:
Administrator or operator opens the step in the app, which triggers the "New Connector Function" trigger.
In the "Then" statement, you are specifying that the "Get_Configuration" function will run on the "Server Assembly DB" connector with the input of text "test".
If the app is in "development mode" when the step is opened, then the function will run on the server connected to the Testing/Development environment. If the step is opened in a published version of the app, the function will run on the server connected to the Production environment.
Using Environments with Approvals
So far, we have discussed two separate environments. But, if you have the Approvals feature in your account, there will be an option to specify three environments: production, testing and development.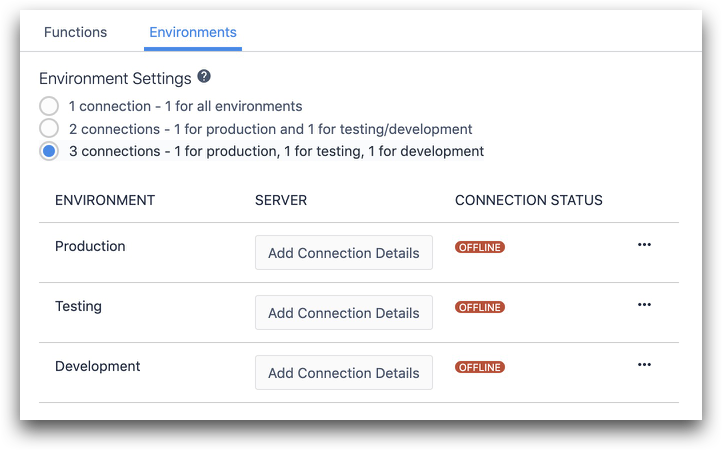 In this case, the "testing" environment will be used when the app is in the "Awaiting Approval" state.
Further Reading
---
Did you find what you were looking for?
You can also head to community.tulip.co to post your question or see if others have faced a similar question!
---
Was this article helpful?
---