Setting up a Display Device Using a Registration Link
---
Share feedback
Thanks for sharing your feedback!
Setting up a Display Device Using a Registration Link
This article describes how display device links can be shared with Users
Display Devices created from the Display Devices page have a Registration Link which can be used to complete the registration.
For more information on creating Display Devices, click here
For newly created Display Devices, the "Registration" column in the Display Device page has a "Share Link" option that shows the Registration link for the specific Display Device.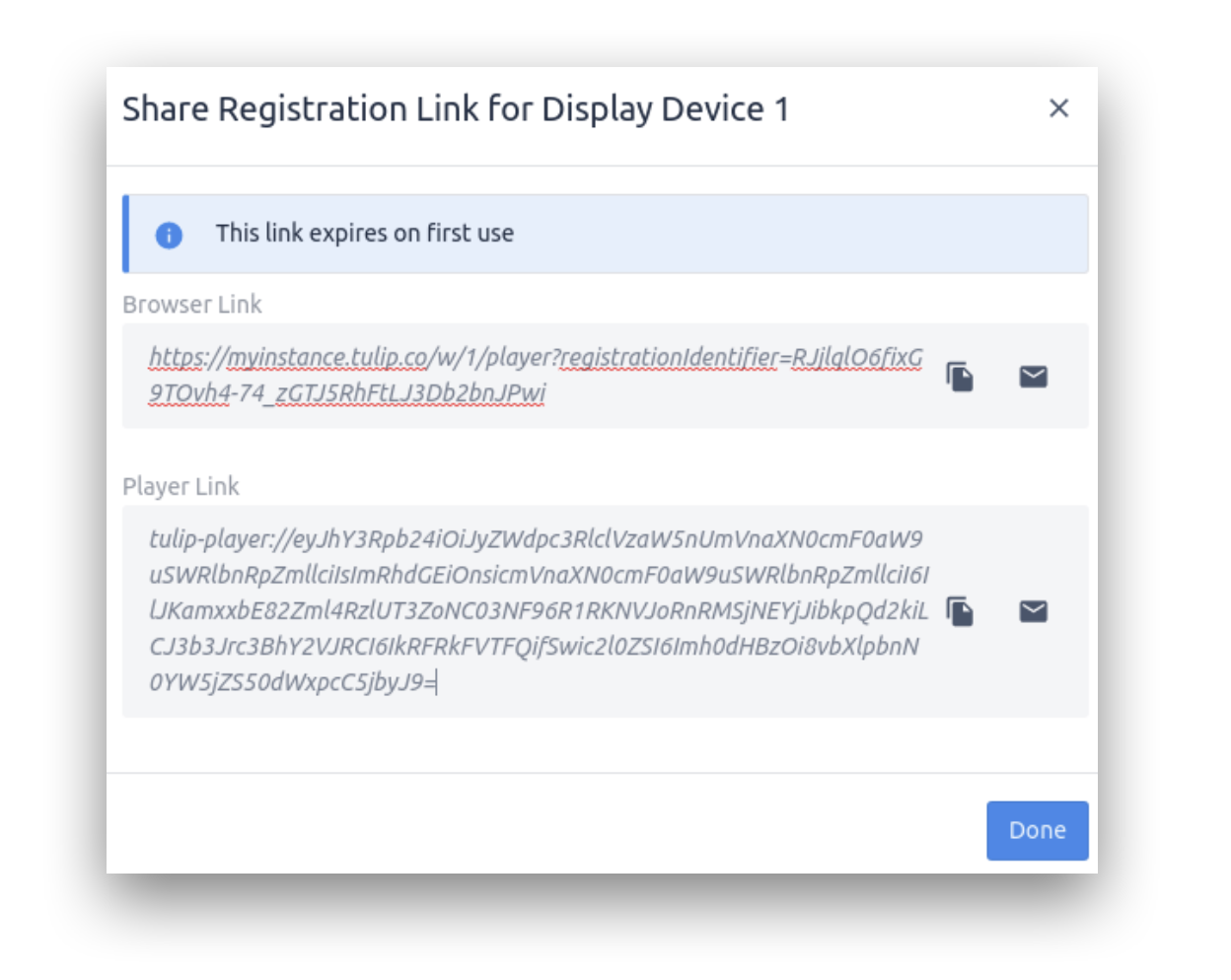 The "Share Registration Link" modal shows two variants of the Registration Link:
Using the action icons besides the link, you can copy the link to the clipboard or open your default mail application with a pre populated body containing the link and can be sent to anyone.
Using the Registration Link
Using a Registration Link does not require a Tulip Admin to login at the physical device. The links can be shared with your operators and they can complete the registration without needing admin intervention.
Registration Links on sites using Badge ID login for Operators
If the Tulip site is using Badge ID for Operator login, the registration links expire on first use. The use of a link would automatically register the player and directly prompt for the Operator Badge ID.
Registration Links on sites using SAML/LDAP login for Operators
If the Tulip site is using LDAP/SAML based login, use of the registration link would first prompt the operator to validate their credentials against their login provider before proceeding to automatically complete the registration. Note that a Tulip admin is not required here as well. The login prompt is purely to validate that the person using the link is a valid user of your organization.
Reusable Links
Sites using LDAP/SAML have the additional option during the Display Device creation to make the Registration Link reusable.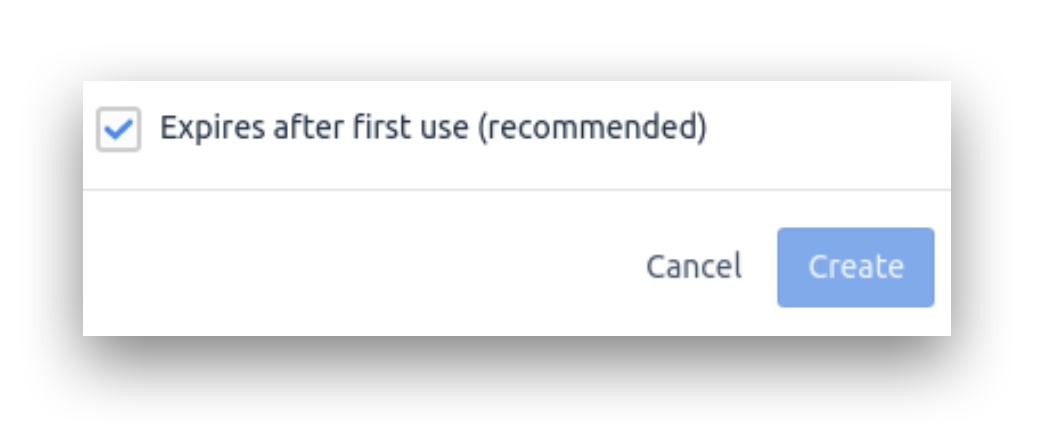 Use case for reusable link
If you have multiple user accounts on a single physical device such as an iPad or Android device, you can share the reusable Registration Link with all users of the device. Users are expected to use the registration link to open the browser player.
Note that for Windows PCs, this functionality is natively supported by the Windows Tulip Player application and does not need a reusable link.
Note: Since Registration Links allow automatic registration to your Tulip Instance, take care to share the link with the right people, especially in the case of reusable links.
Also the reusable registration links are expected to be used on the same physical device and not between multiple physical devices. You can reuse these links across different user accounts on the same physical device though.
Further Reading
---
Was this article helpful?
---
What's Next