Share feedback
Thanks for sharing your feedback!
Setting up a Tulip I/O Gateway
Warning
**On November 1, 2021, Tulip will no longer sell I/O Gateway devices, this article still applies to Edge IO and Edge MC devices. Learn More
Here's how to set up a new Tulip Gateway for the first time.
Here's how to set up a Tulip I/O Gateway using the Gateway Portal. In order to set up a gateway, you need:
To be an administrator of a Tulip account
Google Chrome
Power Outlet
Wired Ethernet Connection
The Tulip I/O Gateway box includes:
Tulip I/O Gateway
Wi-Fi USB dongle
24V Power Supply
3-foot Ethernet cord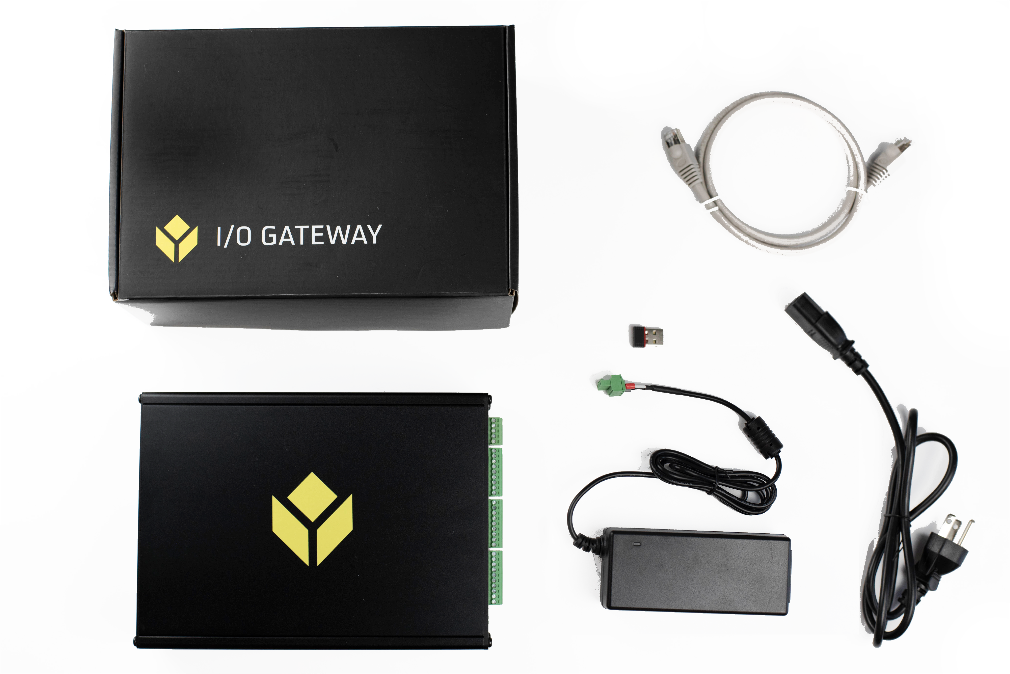 Connect the I/O Gateway to Power

Plug in Wi-Fi USB Dongle into an available USB Port.

On opposite side, plug in wires for power.
Plug other end into a power outlet

Verify two lights above the pins are on
On USB side, verify green light is blinking (may take up to 30 seconds)

Plug Ethernet cable into Ethernet jack
Plug other end into active Ethernet outlet
Next Step:
Register the gateway to your Tulip Account
Once you are done registering the I/O Gateway, it is time to setup the Factory Kit USB Devices.
---
Was this article helpful?
---
What's Next