Share feedback
Thanks for sharing your feedback!
Learn to configure the Zebra Android DataWedge for a barcode scanner.
Configuration
The following settings are required to use the integrated barcode scanner that comes with Zebra Android devices with Tulip.
Open the DataWedge application on your Zebra Android device.

Open the active or default profile.

Scroll to the Keystroke output section.

Check the Enabled check box if it is not already enabled.

Specify the Inter character delay value to 50.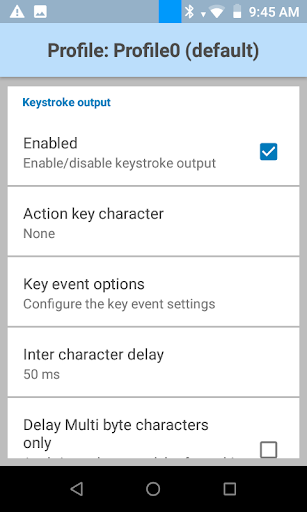 ---
Was this article helpful?
---
What's Next