Share feedback
Thanks for sharing your feedback!
Events Reporting Template Application
This article explains how to use the Events Reporting Template App available for download from library
Purpose
The purpose of the Events Reporting Template application is to allow users to have a starting point of basic steps that they can use to capture and log events in their applications. The goal of this application is to provide users with building blocks that they can they build on top off in this application.
Overview
The Events Reporting Template Application comes with a variety of different step layouts that can be used as quick starting points for building out customized steps to capture and log events in Tulip applications. This application has no trigger logic built in, in order to allow it to be as easy as possible for users to customize this application to their needs. This application provides templates for the following types of data capture steps:
Logging an Event
Logging a Defect
Logging Machine Downtime
Sending an Email to a user assigned to an Event
Sending a SMS to a user assigned to an Event
Reporting a Quality Event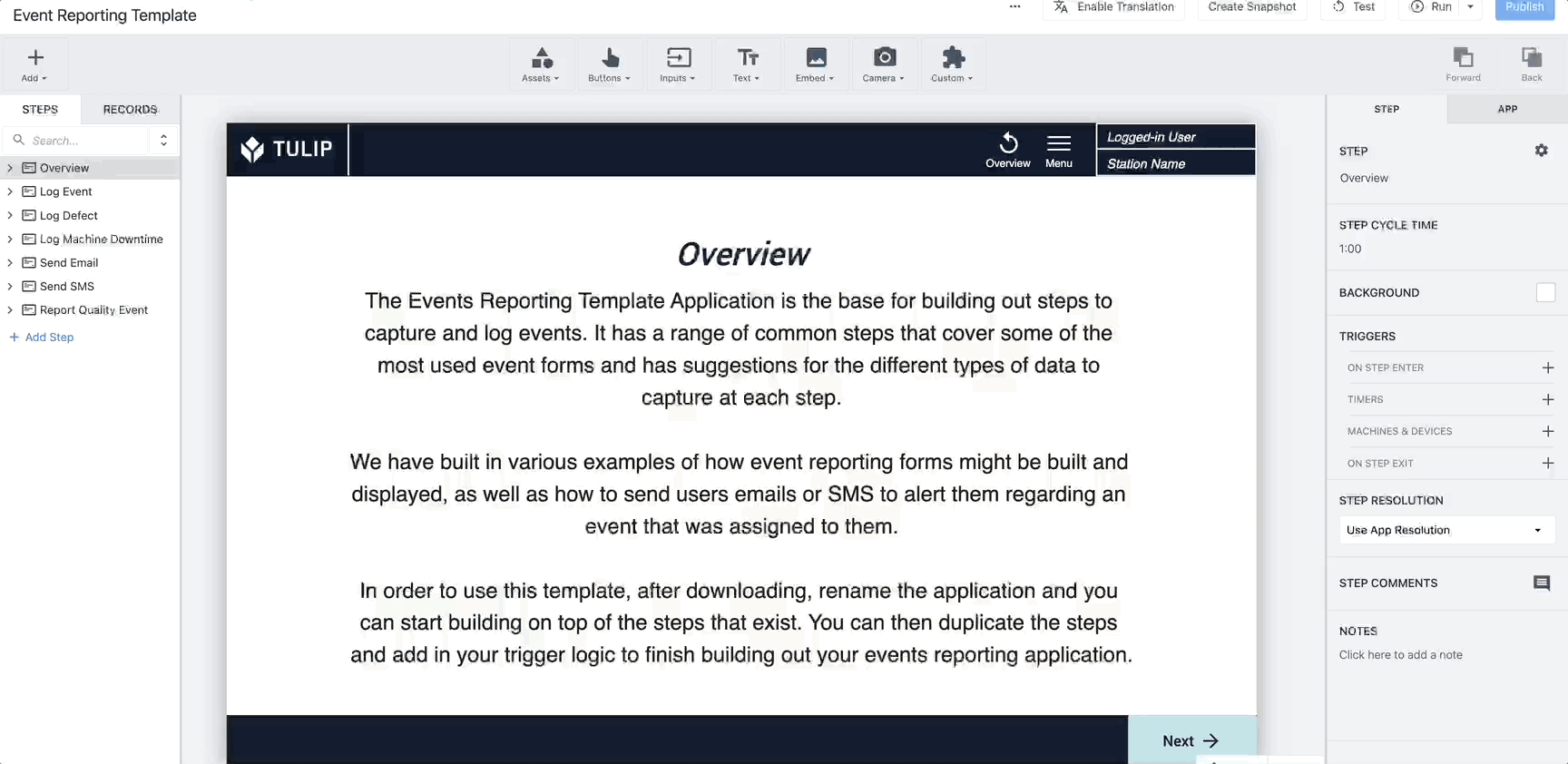 ---
Was this article helpful?
---
What's Next