Share feedback
Thanks for sharing your feedback!
Here's an overview of the different types of devices that you can integrate into Tulip.
Tulip supports a variety of IoT enabled devices that can help you achieve common manufacturing tasks, such as:
Capture: Capture images and videos with camera integration.

For example, operators can capture images of defects for the whole team to review. Using a Tulip App, capturing an image can be an enforced step of an SOP, which could later be reviewed in an audit.

Serialize: Serialize components with barcodes or RFID tags. Dynamically control the workflow within your Tulip App through ERP/MES integrations.
Identify: Develop powerful machine vision jobs that can identify, localize, and track parts. Ideal for error-proofing applications and ensuring component placement.
Control: Control process flow through integration of through beams, foot pedals, proximity sensors, operator RFID badges, and buttons. Enable hands-free operation to keep operators focused on the work at hand.
Monitor: Monitor and control complex machines such as CNC, injection molding, and torque drivers. Easily integrate operator and machine workflows.
Measure: Collect data from scales, calipers, thermometers, pressure, current, and other sensors. Set Tulip

Triggers

to dynamically control your process based on one or many sensor readings.
Edge Devices can be visualized in the Shop Floor Tab in Tulip, and associated with a Station that is either standalone or a part of a Station Group.
You can select a device to review its setup information, latest operational details and see recent Events from devices connected to the Tulip Edge Device.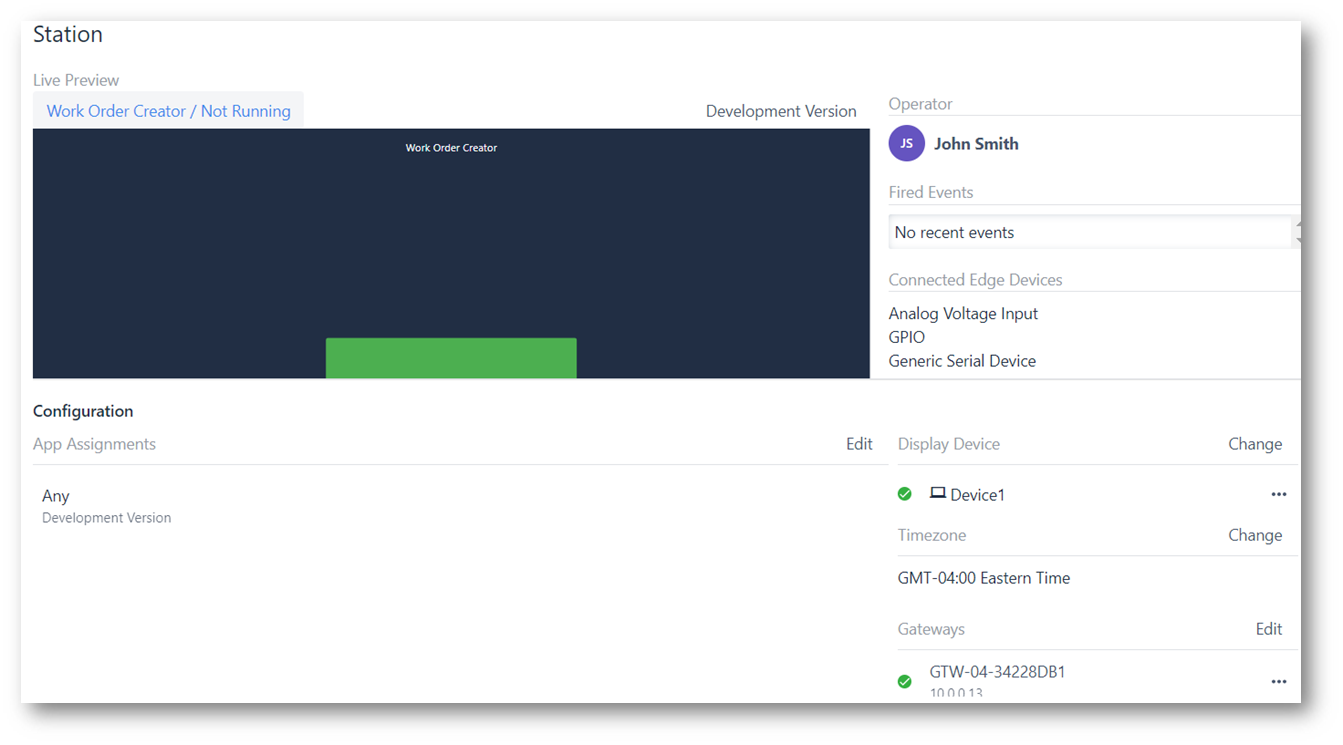 For a further breakdown of the shop floor, visit this page.
Once a physical device is properly connected to a Station, you can use the Tulip App Editor to include the device in an App.
The App Summary View provides an easy overview of the devices in a specific app. Simple icons indicate the type of devices used in an app. In this view, you can also inspect the specific devices used in each step of the app.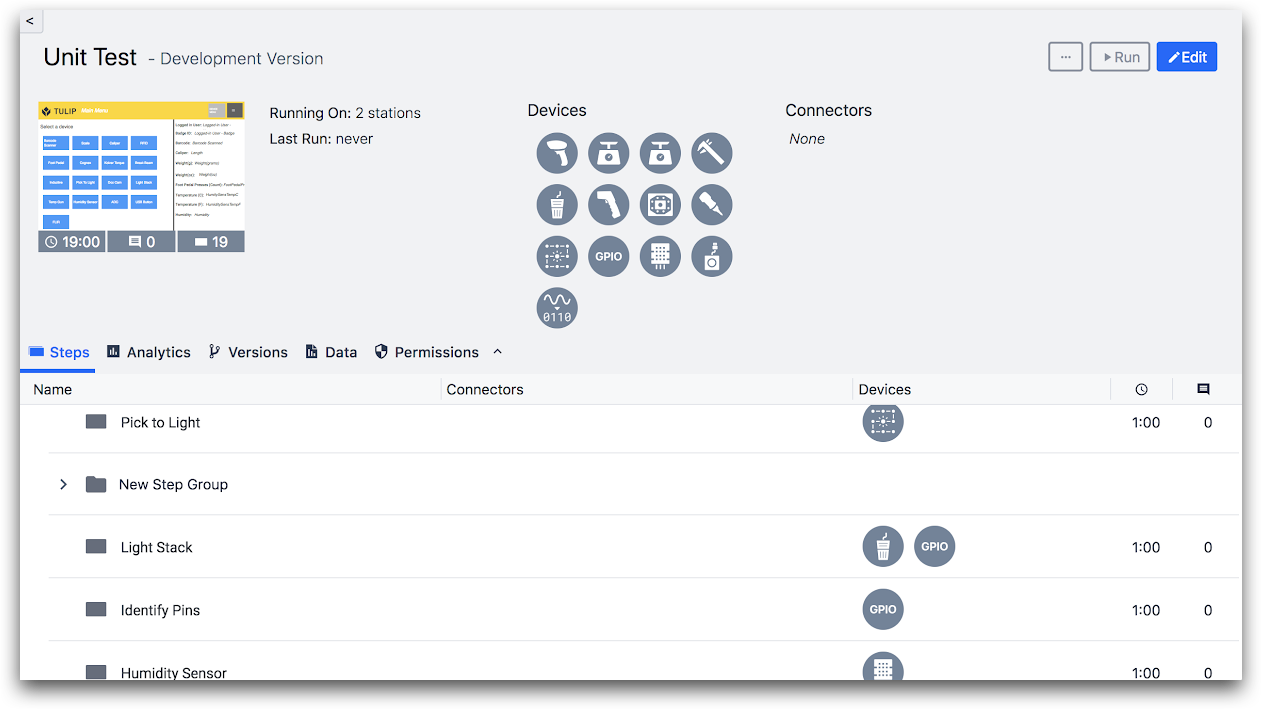 ---
Did you find what you were looking for?
You can also head to community.tulip.co to post your question or see if others have faced a similar question!
---
Was this article helpful?
---
What's Next