Using the Power Strip Driver
A guide to the POWER-STRIP Driver
This article describes the capabilities and configuration associated with the Power Strip driver in Tulip.

Capabilities
The Power Strip driver allows the Synaccess NP-05B networked power strip to be used within Tulip Apps through the Tulip I/O Gateway and Edge IO.
Note that this driver is not commonly used and is hidden by default. Should you like access to this driver, please contact support@tulip.co indicating that you "would like the power strip driver to be enabled" on your account.
The driver allows a Tulip App to turn any of the 5 outlets on or off. This is exposed in the Tulip App Editor as a "Device Function" as shown below: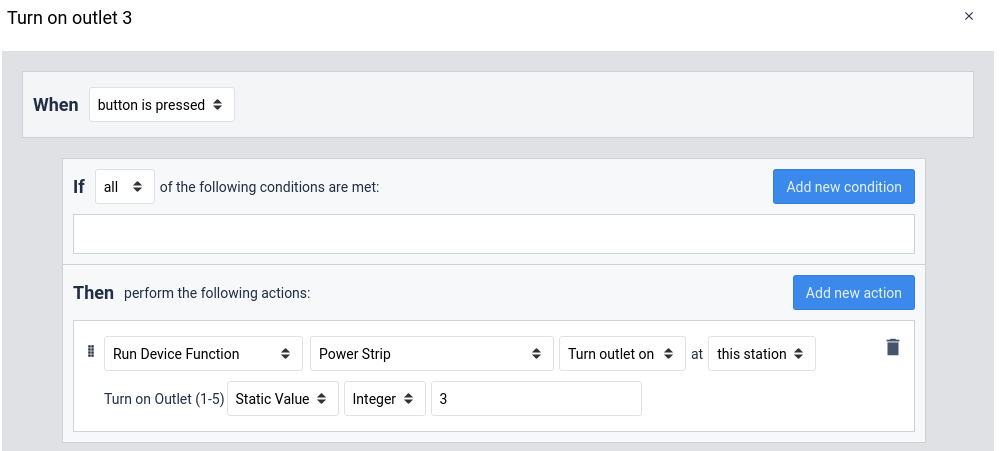 Configuration
To configure your Power Strip to be used with Tulip, first ensure that the device is powered and connected to the same network as the Tulip I/O Gateway and Edge IO.
Then visit the Edge Device page for your Edge Device to configure the driver.
The relevant configuration screen is shown below.

The options are described in detail below:
IP of device - This is the IPv4 address of the device.
---
Was this article helpful?
---