Quickly use parts of the library in your own applications
Introduction
The app library offers lots of example solutions that do a variety of different things. Since every operation is unique, you may find that a given library application doesn't fit your environment perfectly. You may just want to use techniques from the library apps. Many of our library apps consider a "Job" as something that can be passed from workstation to workstation. Do you have an application that you are making and you'd like to take advantage of the "Jobs" library content? This module will help you incorporate Jobs table structures into your applications quickly.
Why use the Jobs table structures?
Apps that utilize the Jobs table structures have a number of useful features
Job history is recorded as jobs progress through your valuestream, recording how long each job was at each area and how long it was in progress or waiting.
Jobs are added to stations so you can quickly see which stations have which jobs on them and where your jobs are located
Quickly get insight into lead time and cycle time metrics for your jobs by part number, job number, or station.
This video shows an example application that takes advantage of the jobs table and is available in the library (work order tracking):

What is a module
A module is a type of library content that is made to make copy and pasting very simple. Rather than deconstructing the app, above, you can instead just copy and paste the elements that you'd like to use, where you'd like to use them in your own apps.
Here is a video of the jobs module in action

Step by step guide:
Let's walk through an example of how you can use the module in your app. First, let's assume you are starting from scratch with a new app.
Create an app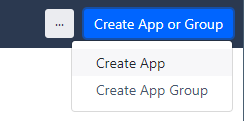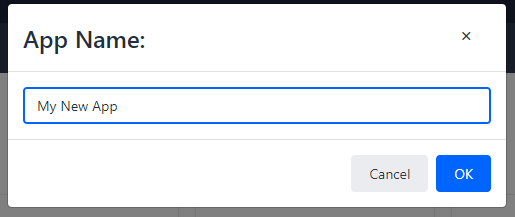 Copy and paste the module into your app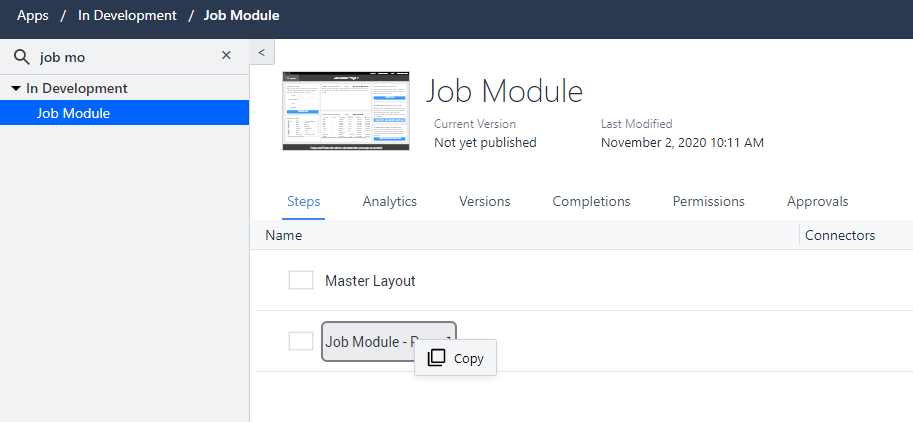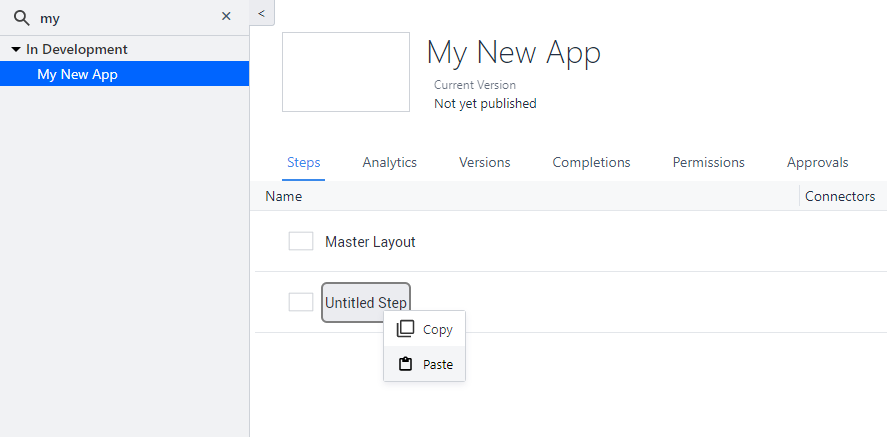 Decide how you want your app to work. In this example we will create a simple workflow that allows users to create or select a job, view the job history, and either pass it to a new station or complete the job entirely.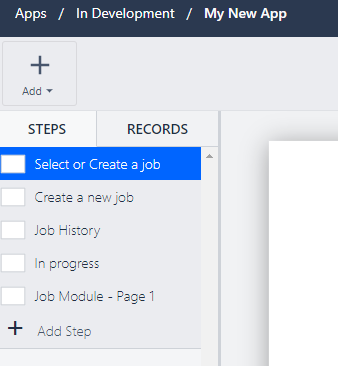 Copy (ctrl+c) and paste (ctrl+v) the elements from the module step into your app to incorporate them into your workflow. Feel free to add any filters, adjust the sizing, or make any changes that you'd like to make! The trigger logic for each button can be adjusted as you require or incorporated into barcode scanners or other devices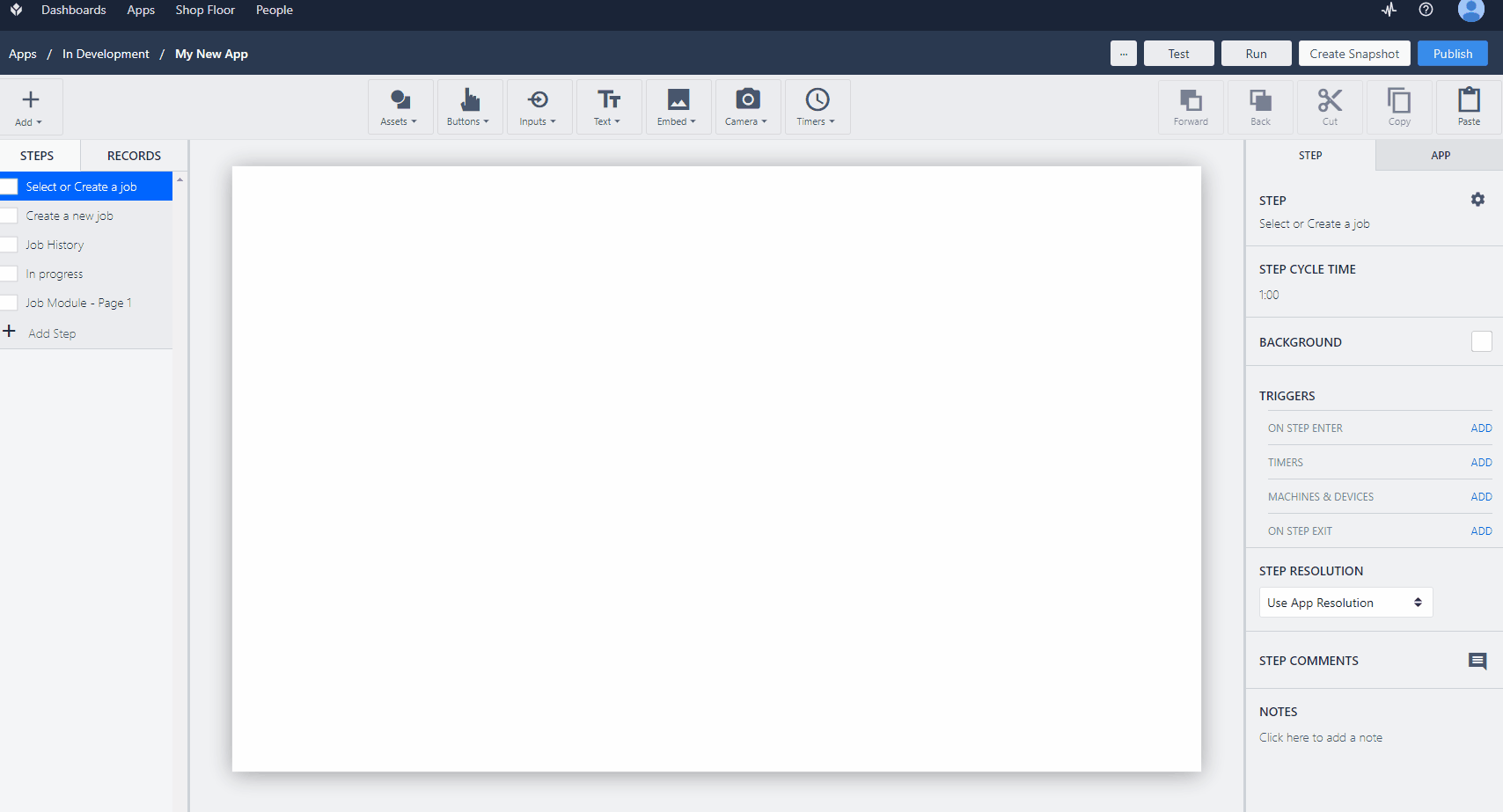 Edit the triggers on the module buttons to incorporate an app transition. In this case, let's let the start job button move to the "In Progress" step.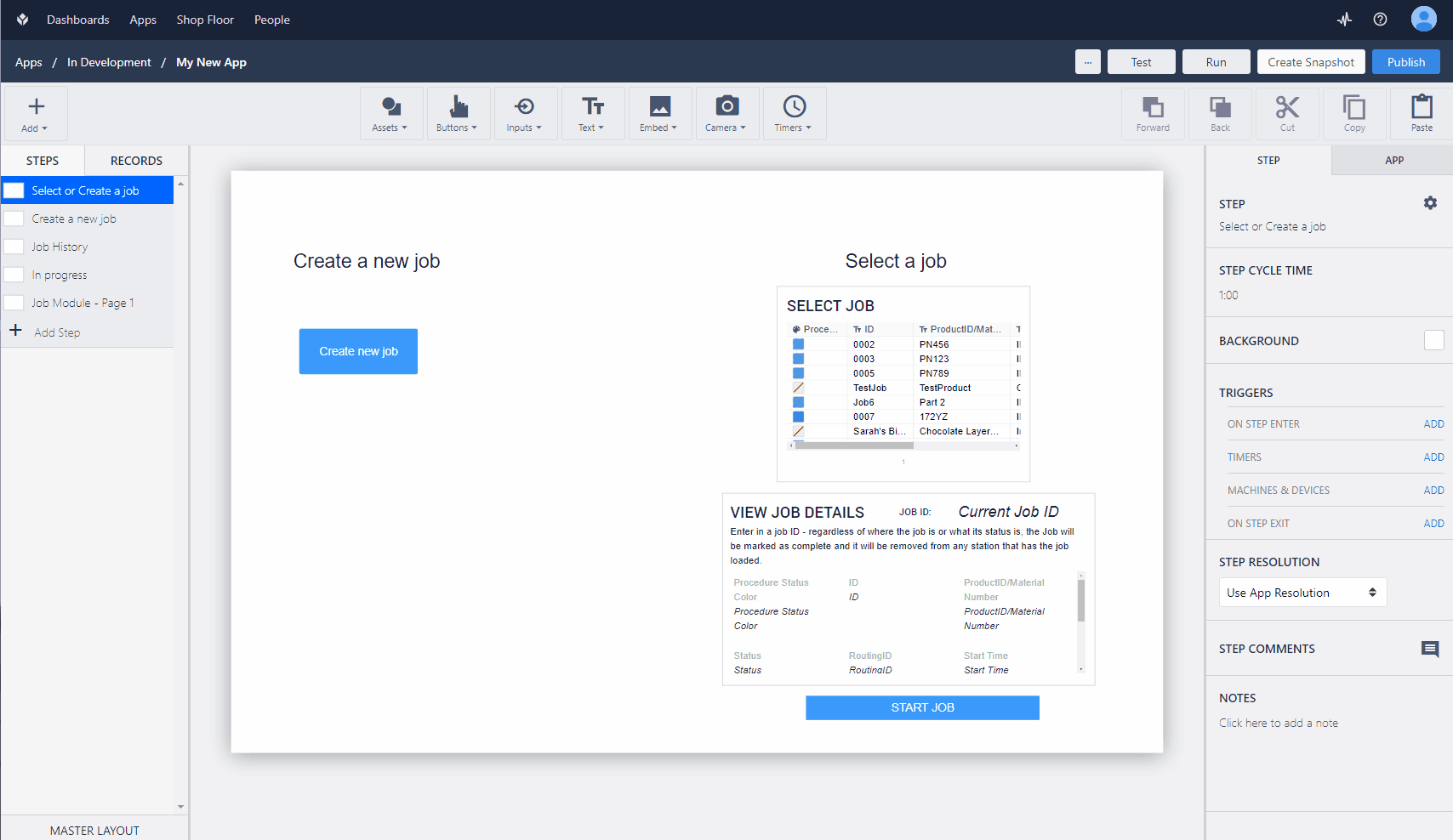 Next, let's make it so that when a new job is created it automatically starts the job and moves to the "in progress" step. To do this we are going to copy (ctrl+c) and paste (ctrl+v) the triggers from "start job" button and add them to the "create job" button.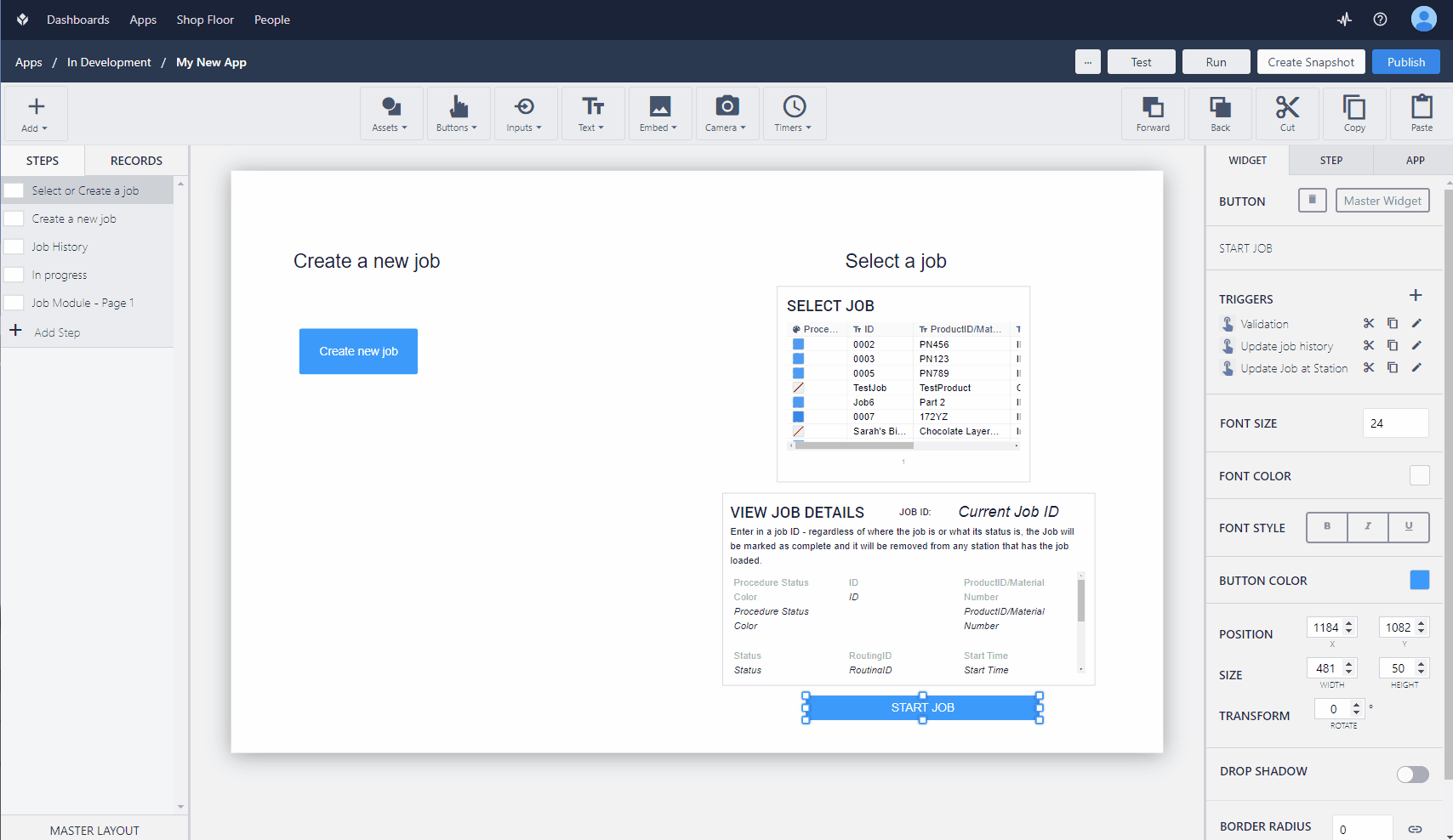 Now let's add a new button to the "Select or Create a job" step so that we view the job history if we'd like. We'll also resize the widget and add a back button.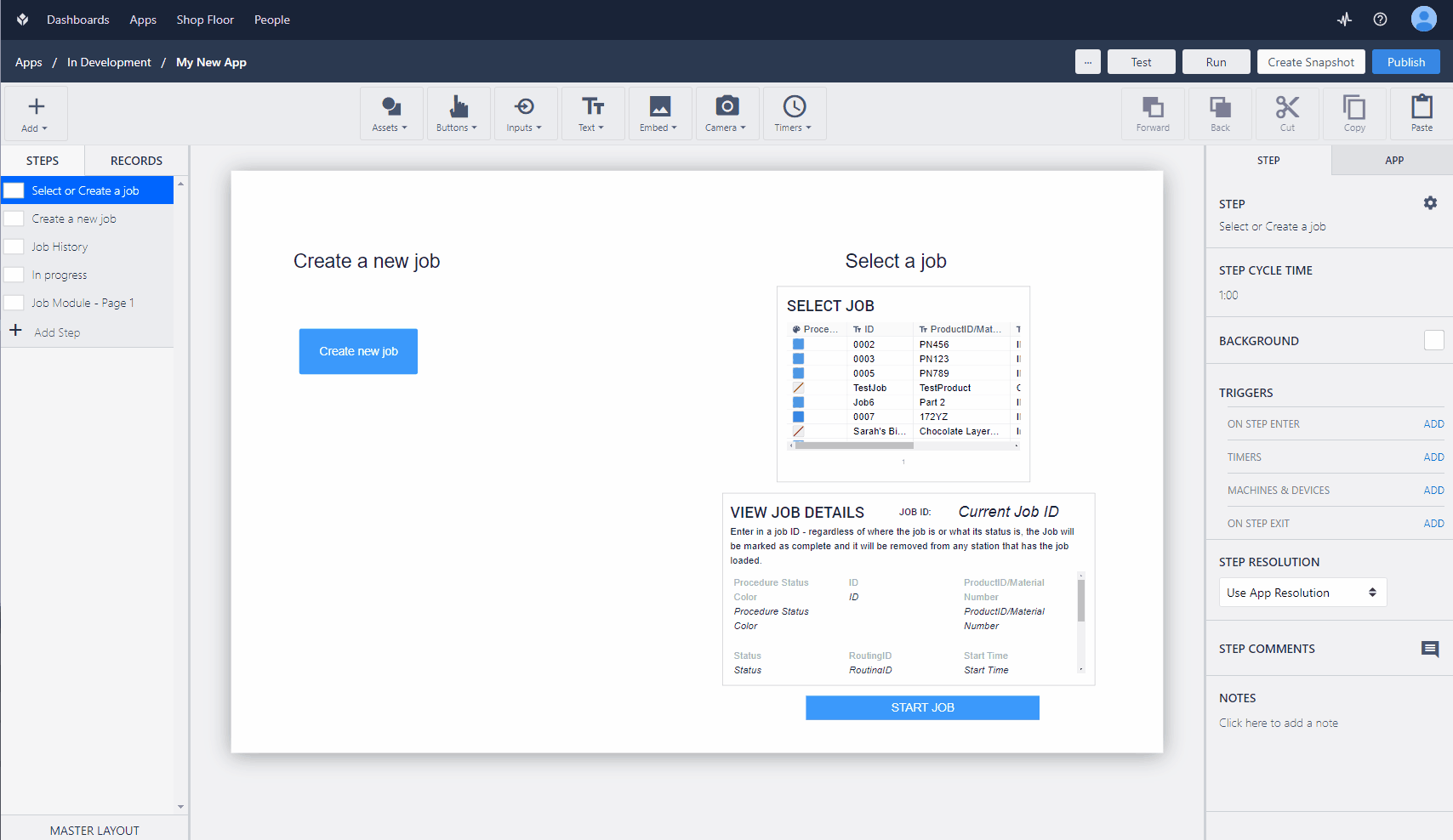 Finally, let's add a timer, some job details, and the complete job options to the "in progress" step. We'll also add a "app completion" transition to the last trigger on each button.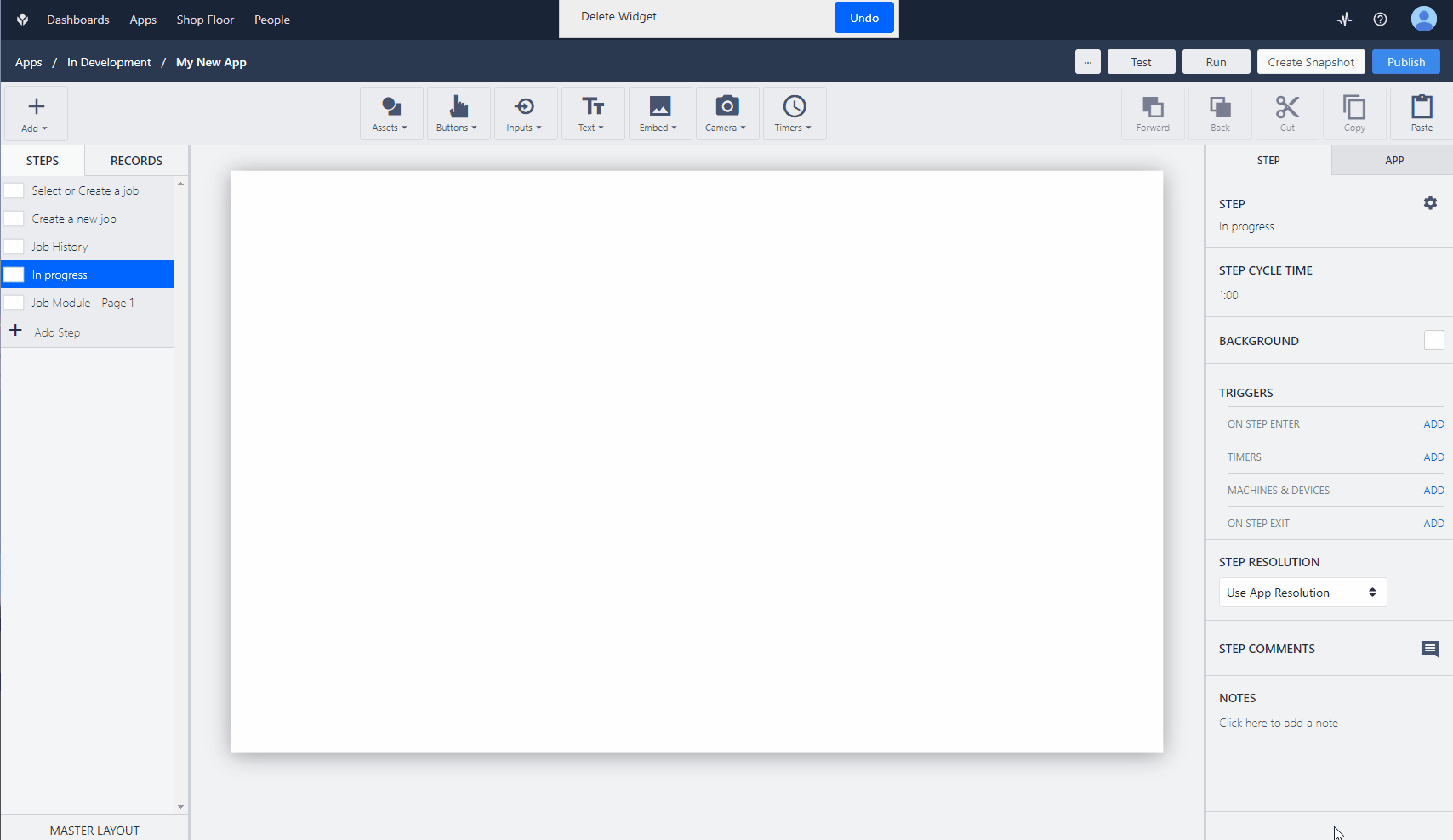 Next steps
That's all there is to it! By using the library modules you can easily add table structures and features from the app library into your own apps. Jobs will be stored in a Jobs table, shown below. This table is a shared table that other apps from the library use, as well.

You will also have a record of where your jobs went in the Jobs History table (below). You can use this table to create analytics to see where your jobs have gone and how long they took to process.

---
Was this article helpful?
---
What's Next