Takt Time App
Mobile application to quickly start tracking output at your stations against target rates
Overview
This application can be used to track output of stations against target rates. It is formatted for mobile devices. Supervisors can set the takt time for the cell using the Takt Time Dashboard application and run the Takt Time App on as many stations as you would like to track. Users select a part number and increment their output against a timer that is running, which increments their target. Operators are able to indicate that their cell is down (and they need help) or log defects.
Installation
In order to run this app in production, you will need to create stations for the Takt Time App to run on. You will also want to create a station to run the Takt Time Dashboard on. This will allow you to see the status of your stations (RUNNING, OFF, DOWN) as well as their production data.
Using the Takt Time App
The takt time app interface is meant to be simple and intuitive. Users press the green "ADD" button to increment their output by the quantity (default is 1). Users can also press the "REMOVE" button if they accidentally added output. Production data will be stored in the "Status History" table and targets will automatically increase on a timer.
To log defects, select a part number, reason, and enter a quantity before pressing the "Log defects" button. Once pressed, the "Status History" table will be updated as well as the "Events" table. The events table can be used by your support staff to process the defects and build defect analyses.
When the cell status is set to "DOWN", an Andon Event will be created in the "Events" table. This can be used to build analytics on down time reasons as well as be used by your support staff to view and respond to down time events. Pressing the "RUNNING" button will clear your Andon.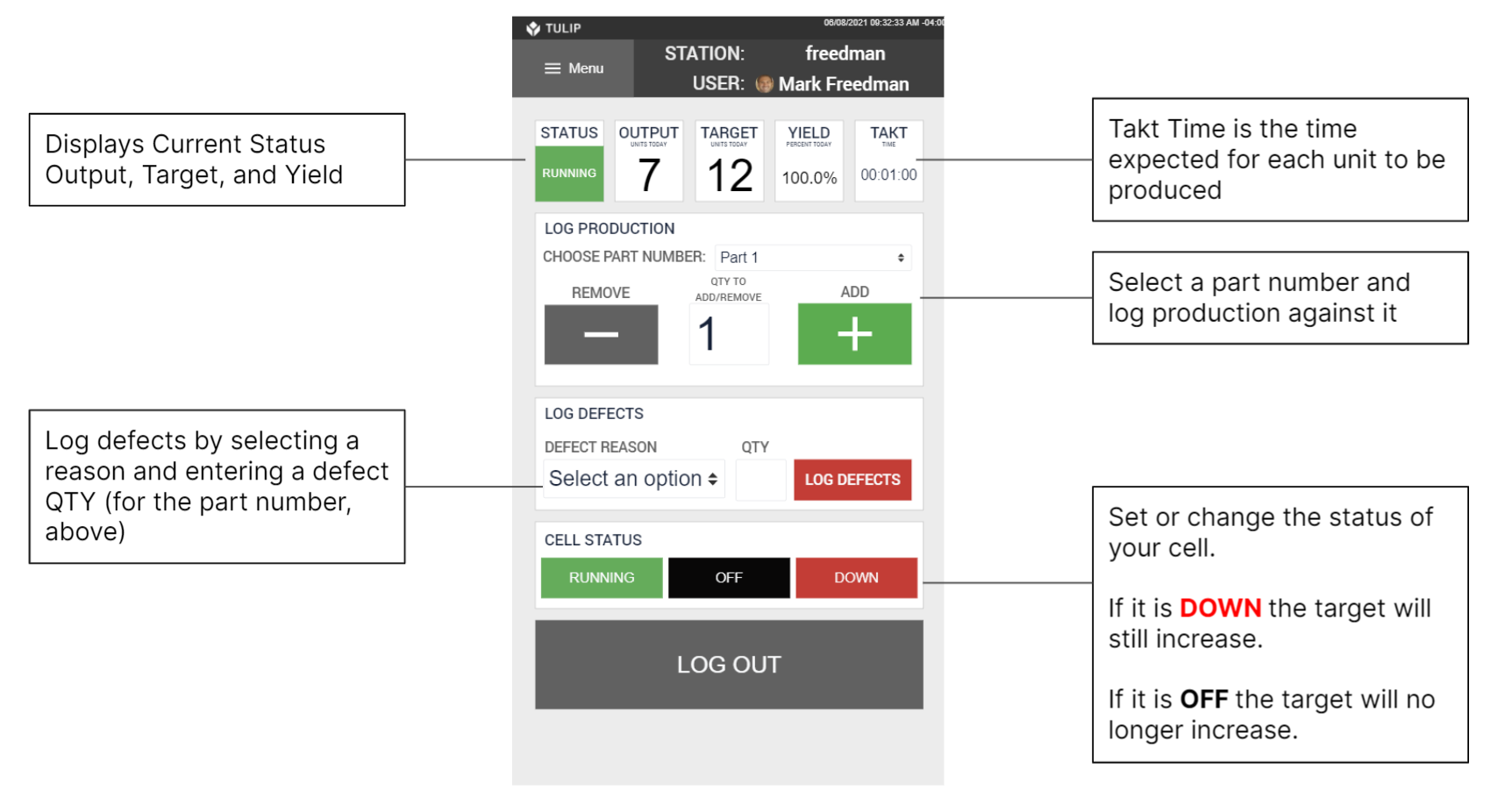 Using the Takt Time Dashboard
The takt time dashboard will show you all of your stations to the left. Clicking on a station will display the station's production data, an hourly scorecard, as well as a chart that shows the status over time.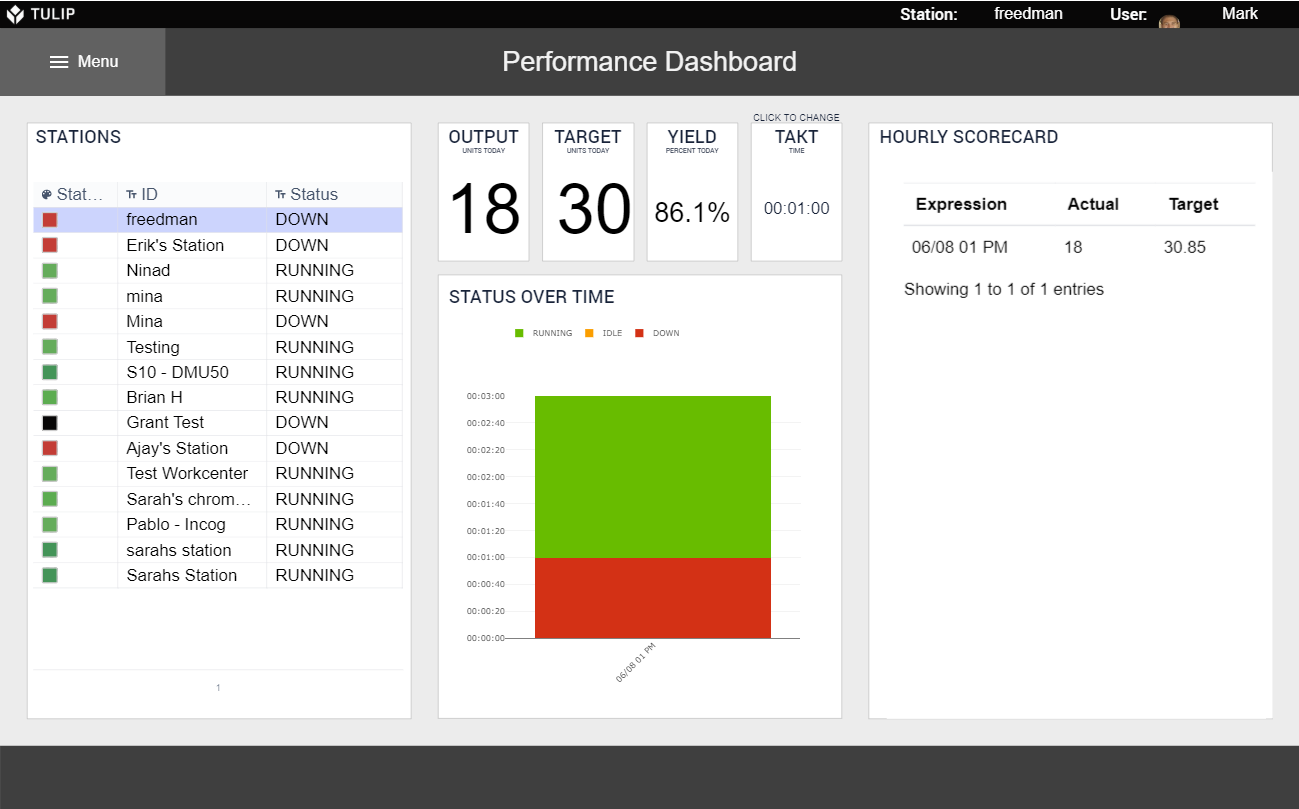 Clicking on the "TAKT" time will allow you to adjust the takt time for the station.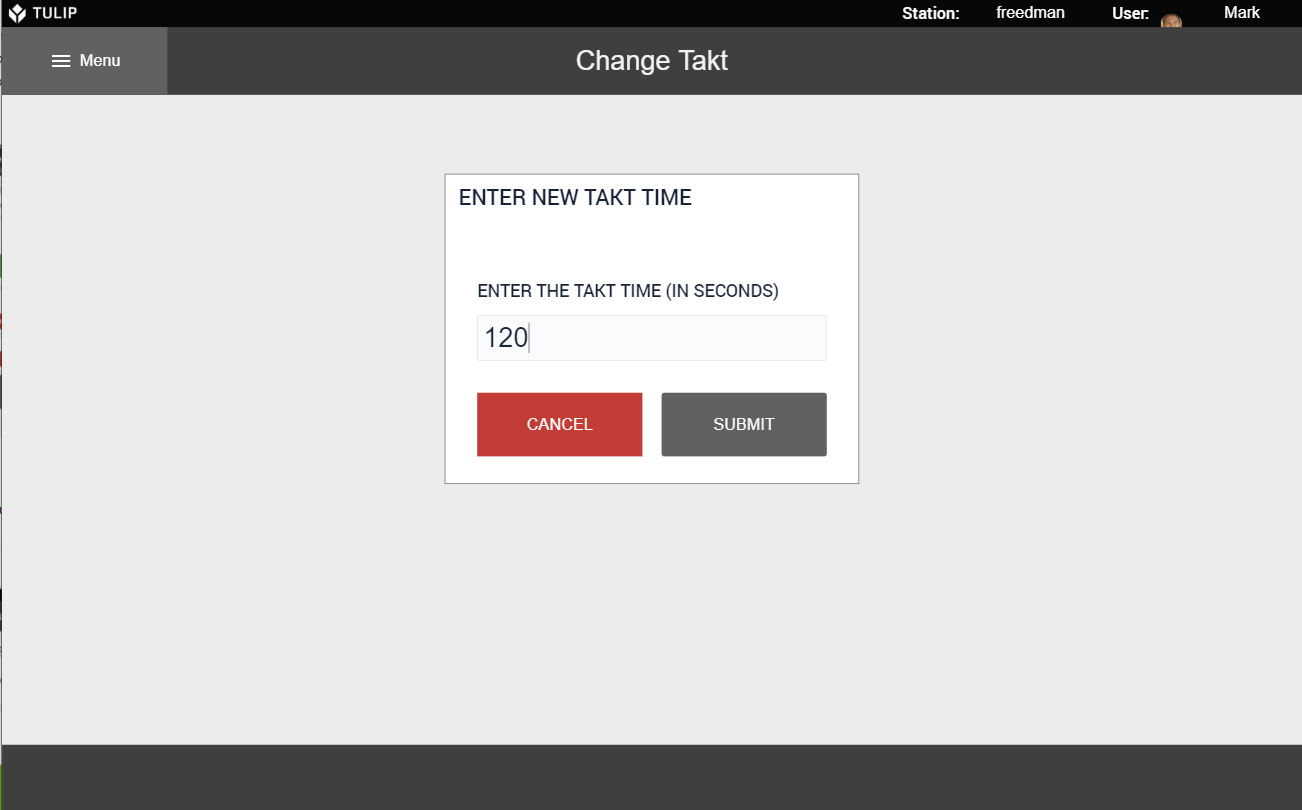 ---
Was this article helpful?
---
What's Next