Photo Album
Use Tulip to store and view any number of photos associated with an arbitrary reference
Purpose
This application is meant to provide an example for how you might want to store any number of photos (or videos) to a single reference item. It also provides some examples of how you may want to view these photos within your application. You may choose to use similar techniques in your own applications. For example, you may have an application where users are submitting suggestions for improvement and, as a requirement, the users may be asked to take some photos of the area or problem they are focusing on.
Video Overview

Overview
The application has three screens (or steps): the main screen, the slideshow, and the gallery.
The main screen allows users to create photo albums and add photos and descriptions to them. It also shows all of the photos that are within the photo album that you've selected.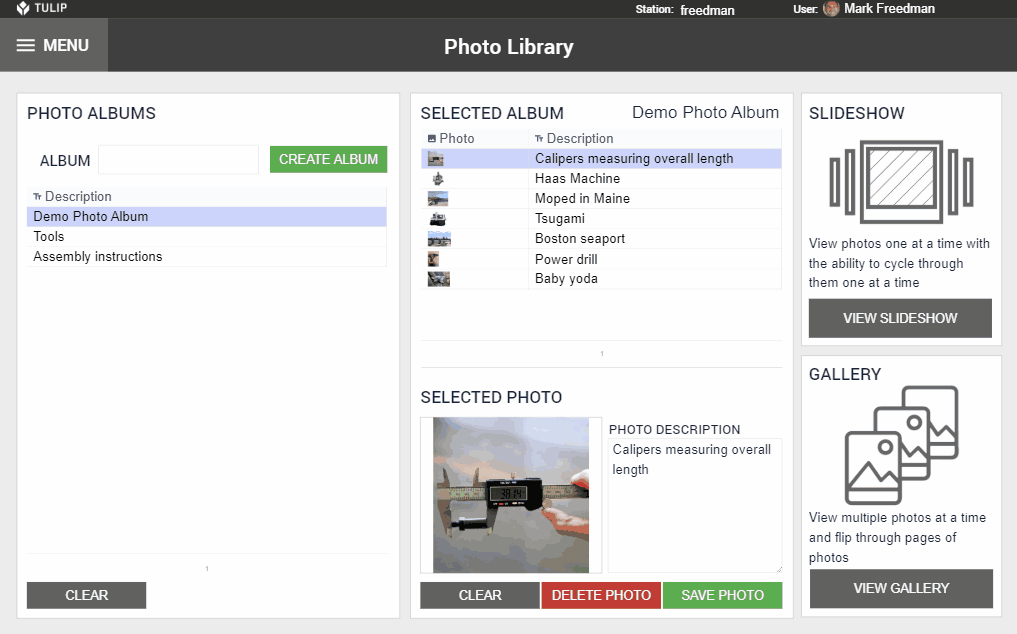 The slideshow allows you to cycle through the album one photo at a time. When the end of the album is reached it will return to the first image.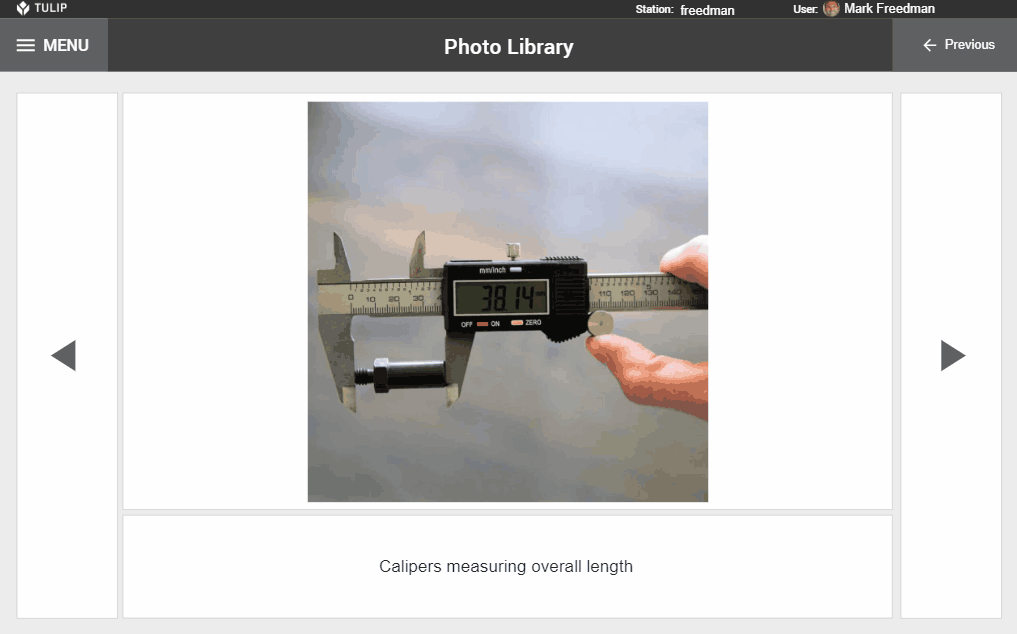 The gallery displays four images at once, allowing the user to shift or slide the images to the right or left to reveal more of the album. When the end is reached, the application prevents the user from moving further.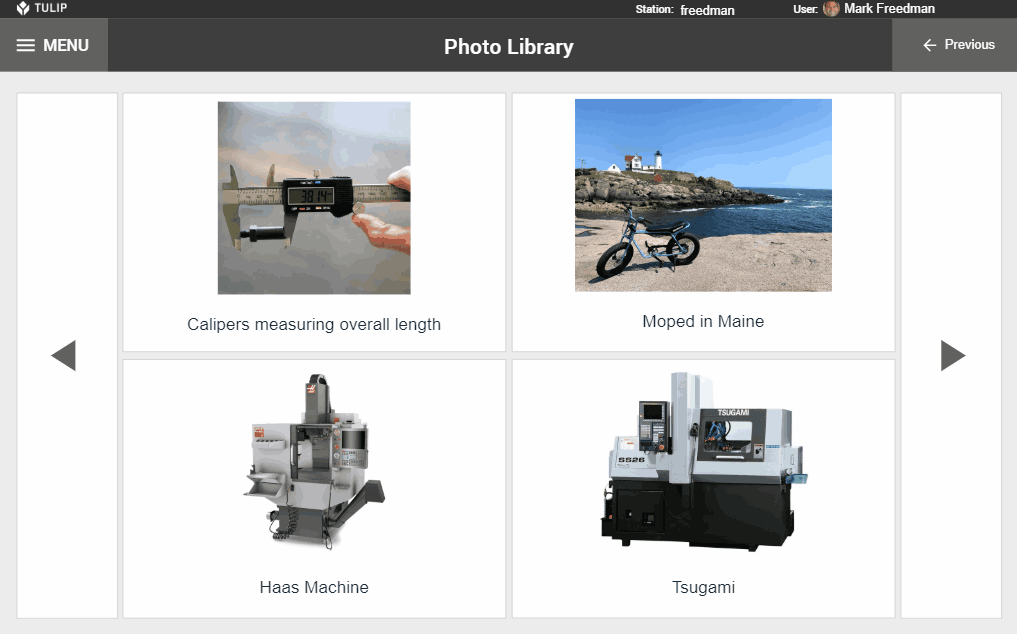 Installation
This application requires that you enable the Tulip Table API. Follow these instructions to set up your API after downloading the app from the library.
---
Was this article helpful?
---
What's Next