Logbook Template and Example Applications
This article describes the five applications in the Tulip App Library centered around Logbook functionality.
This article provides a brief overview of the Tulip applications in the App Library centered around Logbook functionality.
Purpose
The applications in this Logbook Solution minimize the burden of a compliance-driven activity and provide a valuable source of information. Additionally, they streamline entries and enhance standard logbook functionality with guided work instructions and (optional) machine connectivity features.
Applications
There are five applications included in this Logbook Solution:
Simple Logbook Template (Template)
This application is a pre-configured, fully functional Logbook application which is ready to use upon download. It allows for a facility to create, view, and correct logs of equipment related events that occur.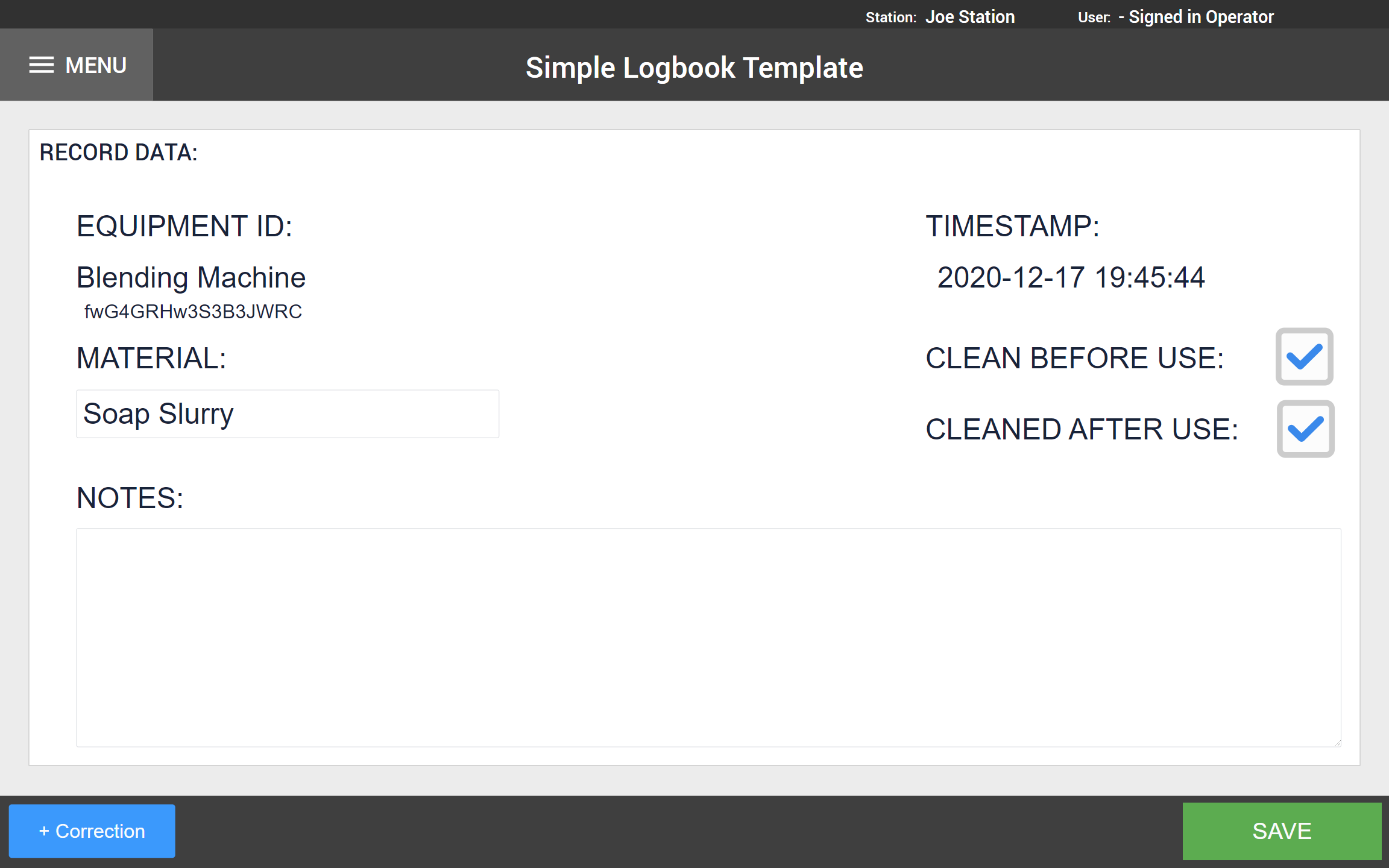 Logbook Complex Form (Example)
This application guides an operator through an example complex operation, generating a logbook entry from entered data.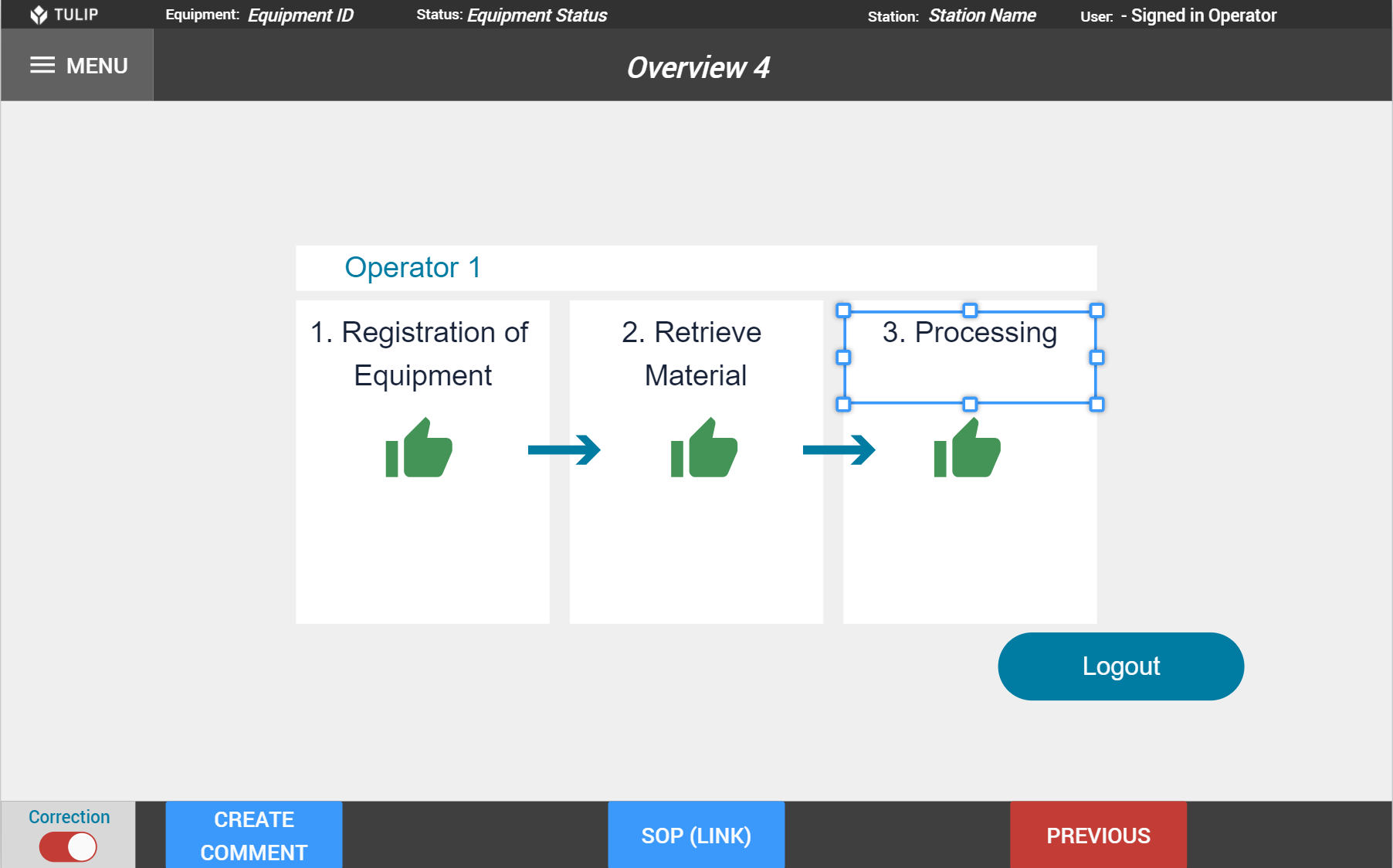 Logbook Simple Activity Tracker Log with Review (Example)
This application allows individual events and logbook entries to be viewed for a given piece of equipment in an operation.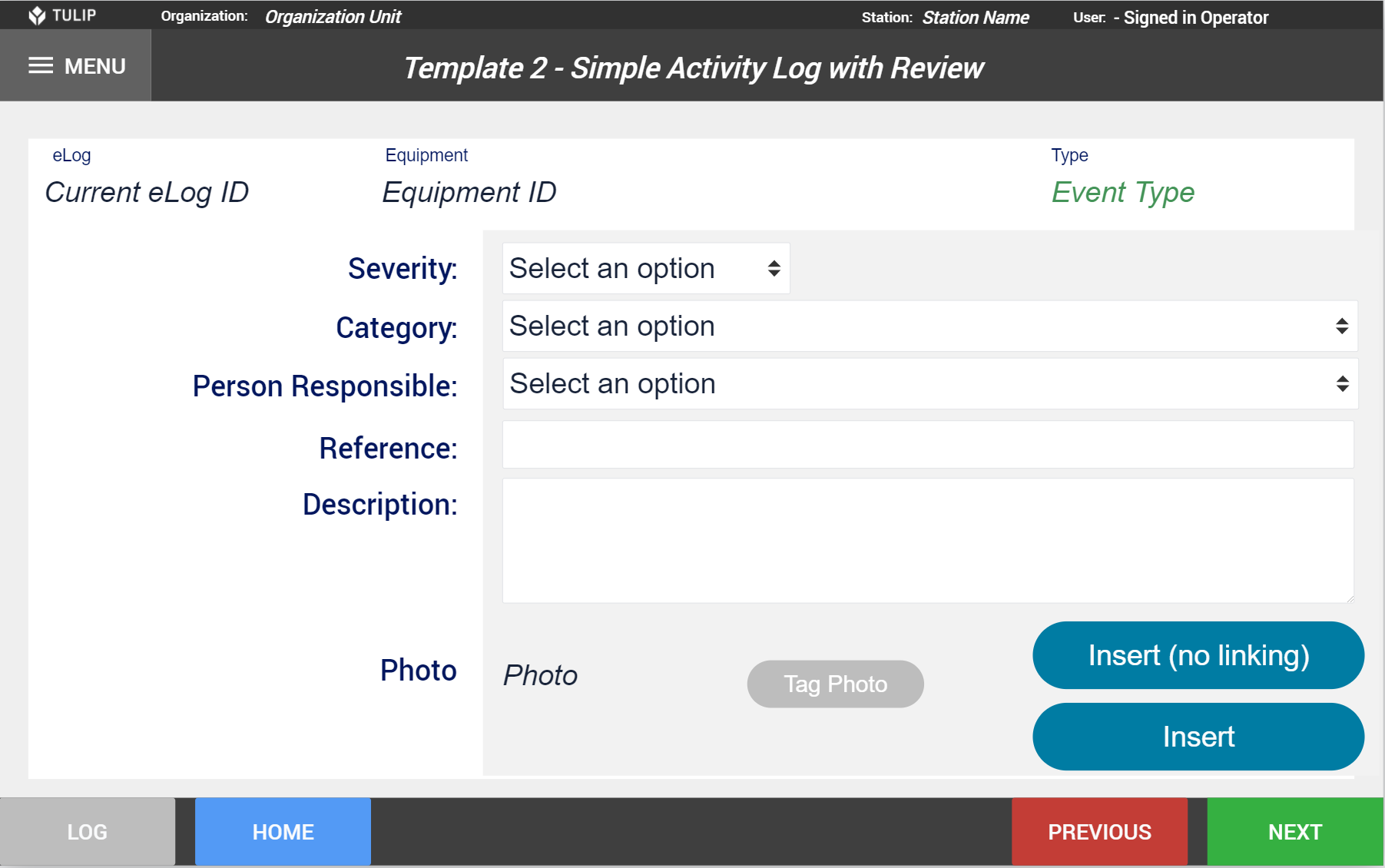 Logbook Task Tracker (Example)
This application demonstrates a cleaning operation for equipment, tracking processes and generating a record of the equipment's readiness.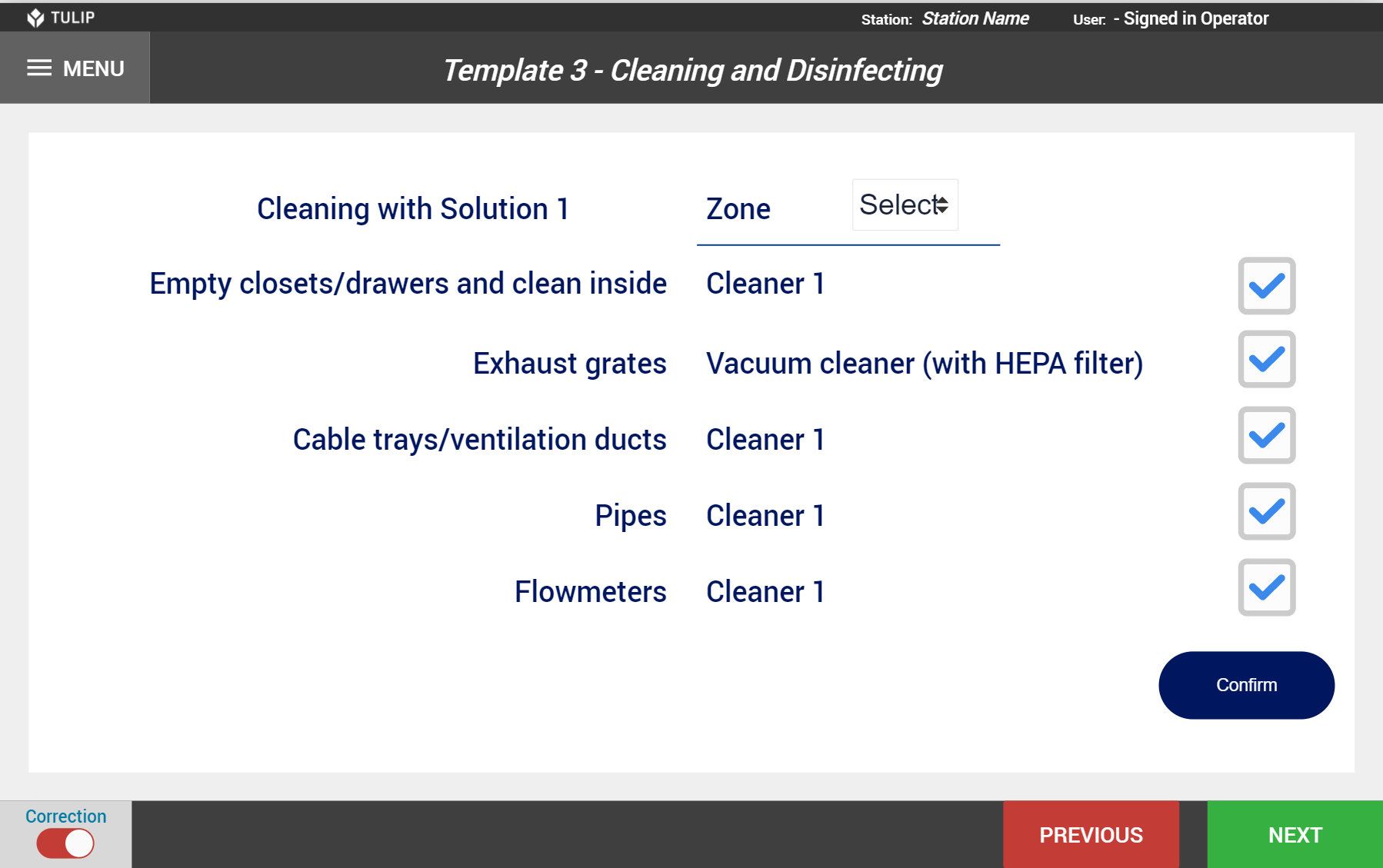 Logbook Digital History Record (Example)
This is a viewer application for logbook records.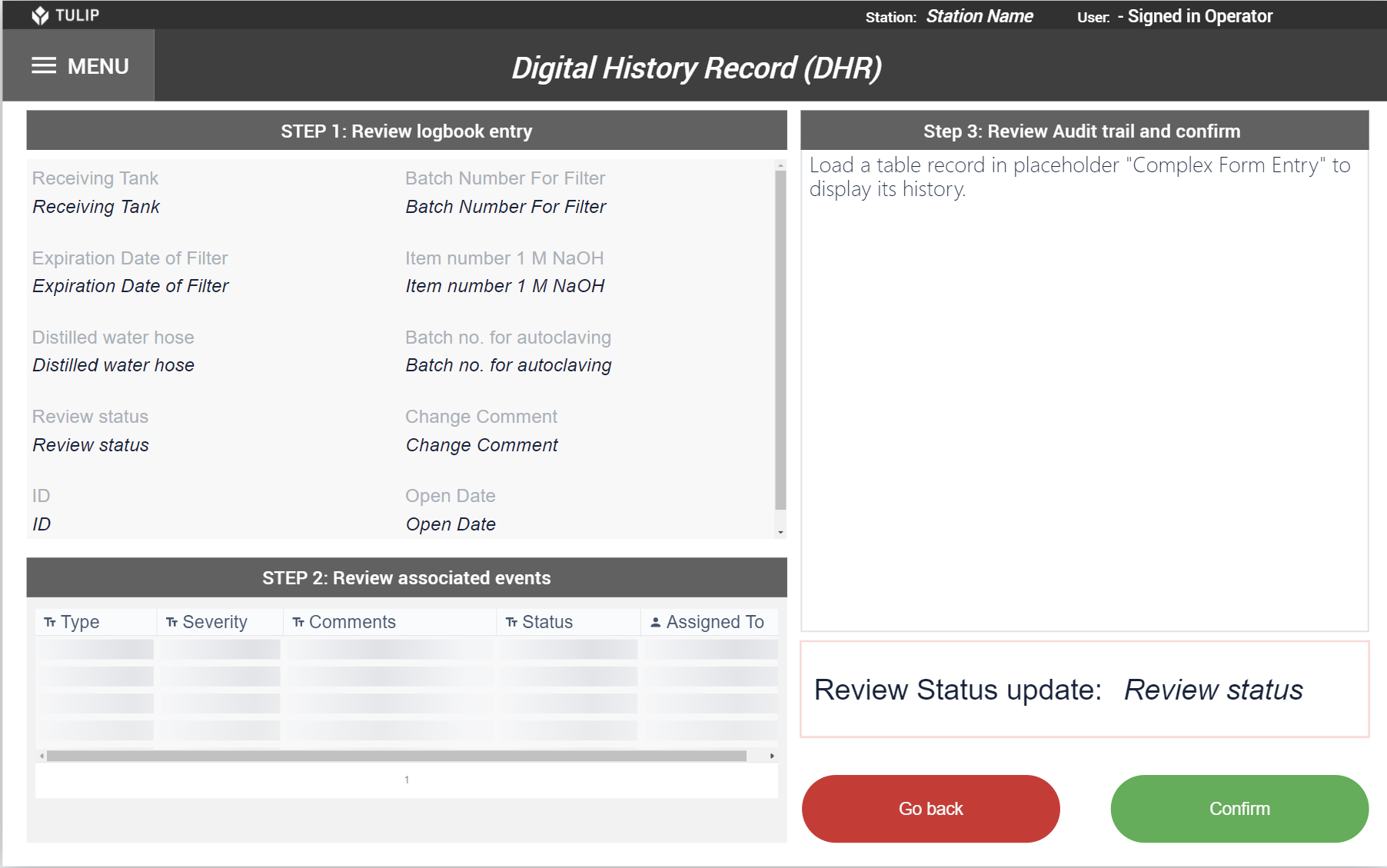 Configuration
The Simple Logbook Template application is ready to use from the immediate download. Simply customize individual fields as needed.
For further information regarding the example applications and how to capture more Logbook data in your facility using Tulip, please reach out to a Tulip contact.
---
Was this article helpful?
---
What's Next