Share feedback
Thanks for sharing your feedback!
An example app demonstrating a simple kanban solution.
Purpose
This app is an example of a simple but powerful kanban system. This is not an app to deploy on your shop floor, but rather, the goal is to provide you with guidance on how to build a simple kanban system in Tulip.
Setup
There is no setup needed. This app is functional when you download it.
How it works
There are three main steps in this app: kanban configuration, consumer location, and supplier location. Each of these Steps serves a specific function in the kanban system.
Kanban Configuration
This step allows you to create kanban cards. Each card pertains to a specific part number, consumption location, and supplier. For your ease, you can simply type in daily usage and lead time to calculate quantity, cards number, and safety stock.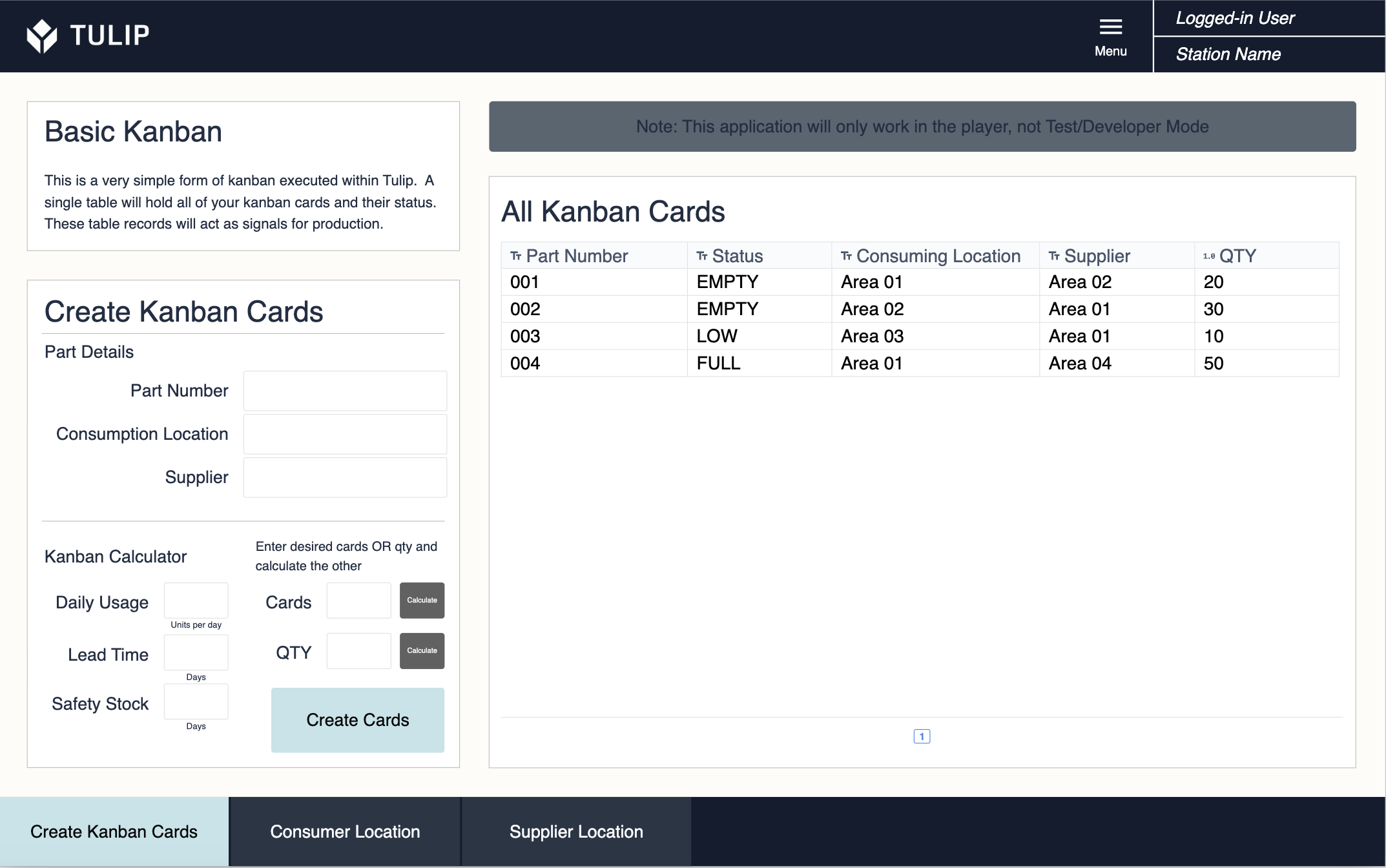 Consumer Location
When kanban material is used at a specific location, the kanban bin empties. This can be done in a number of ways. For example, selecting from a list of Records and updating the quantity, or identifying the relevant part (via barcode or a filter) and updating the quantity.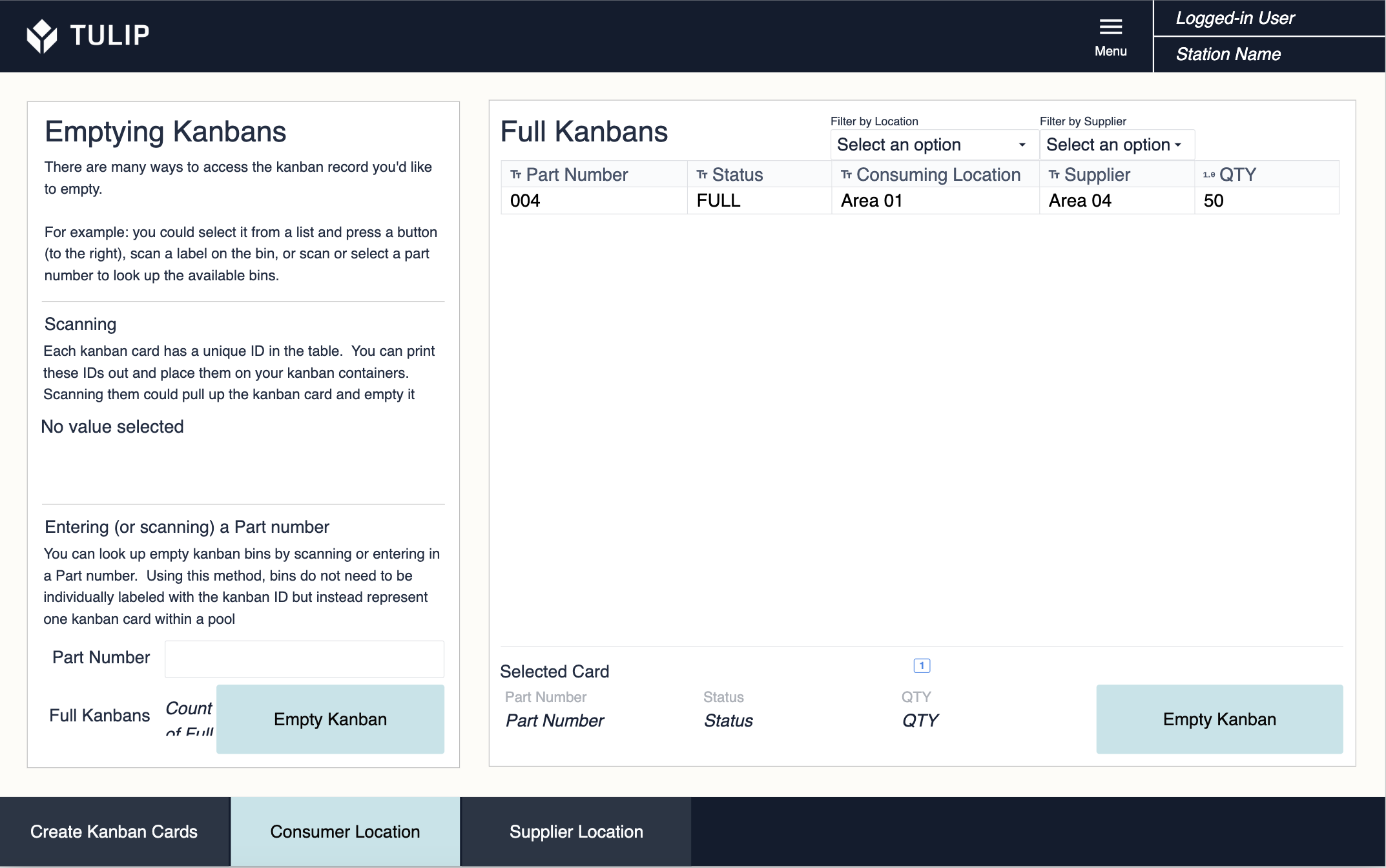 Supplier Location
A kanban card is refilled at a specific supplier location. The process is similar to the one in the Consumer Location step: select the kanban material and update its quantity.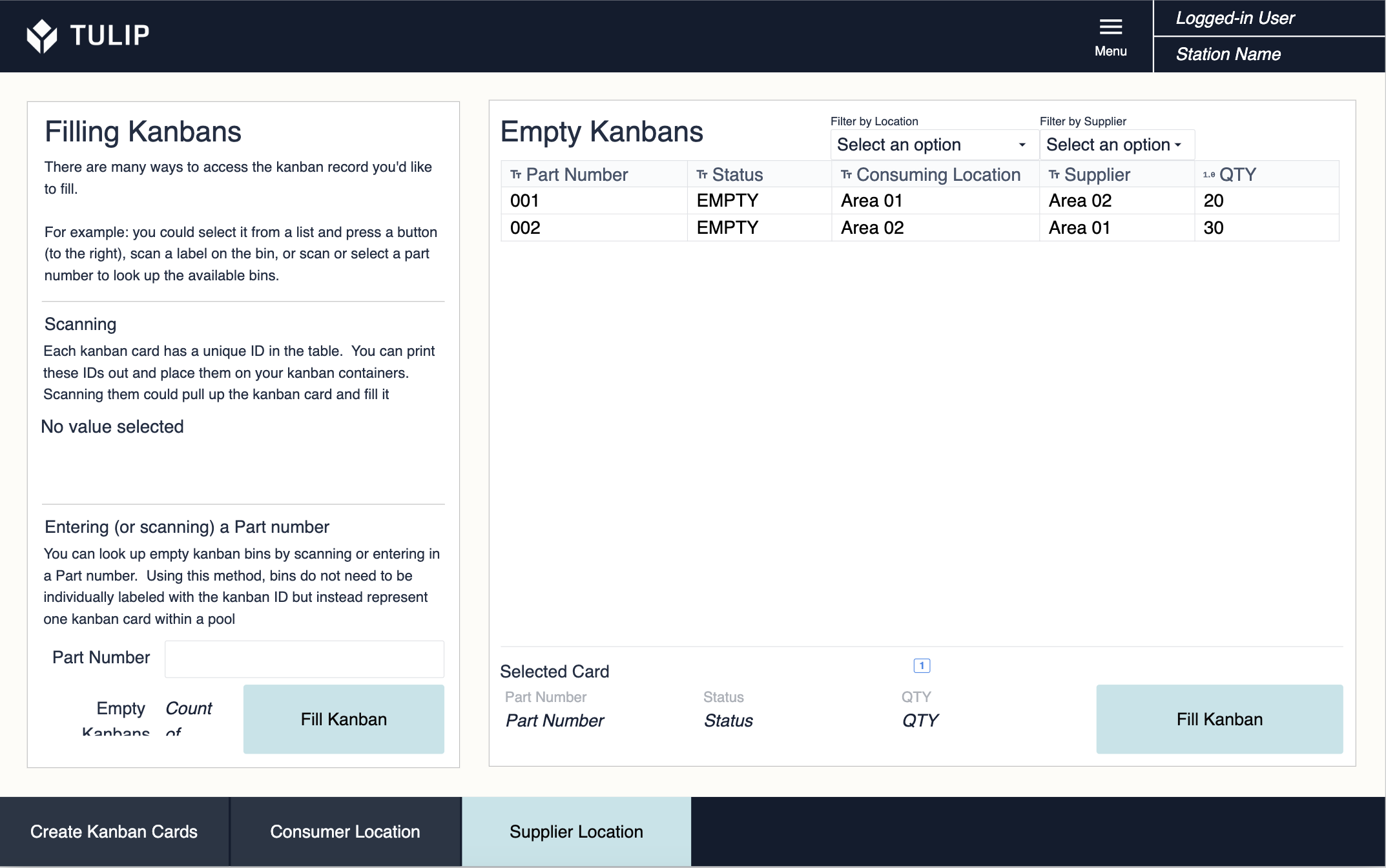 Further Reading
---
Was this article helpful?
---
What's Next