Share feedback
Thanks for sharing your feedback!
How To Connect Tulip To IoT Devices
Learn about your options for getting started with the IoT in Tulip
There are three ways to get started with Internet of Things devices in Tulip:
Purchase a Factory Kit, a set of popular IoT devices and IoT gateway that can be immediately used together
Purchase an Iot Gateway, and use a pre-built integration with a third-party device from Tulip's Device Library
Use a barcode scanner or RFID reader that can be plugged into the USB port of a Windows computer or tablet
Tulip makes it easy for front-line manufacturers to incorporate IoT device data into Tulip apps.
This allows app creators to drive logic based off of a sensor/device output. For example,
Route to the correct set of work instructions based off of a scan of work order
Stop the operator and call for help if the humidity rises above an acceptable range.
This also enables Tulip apps to collect the IoT device data for further analysis using the Analytics Builder.
Tulip has a growing library of supported devices that are plug-and-play off-the-shelf. For an up to date view of the Tulip's supported devices check out our Device Library.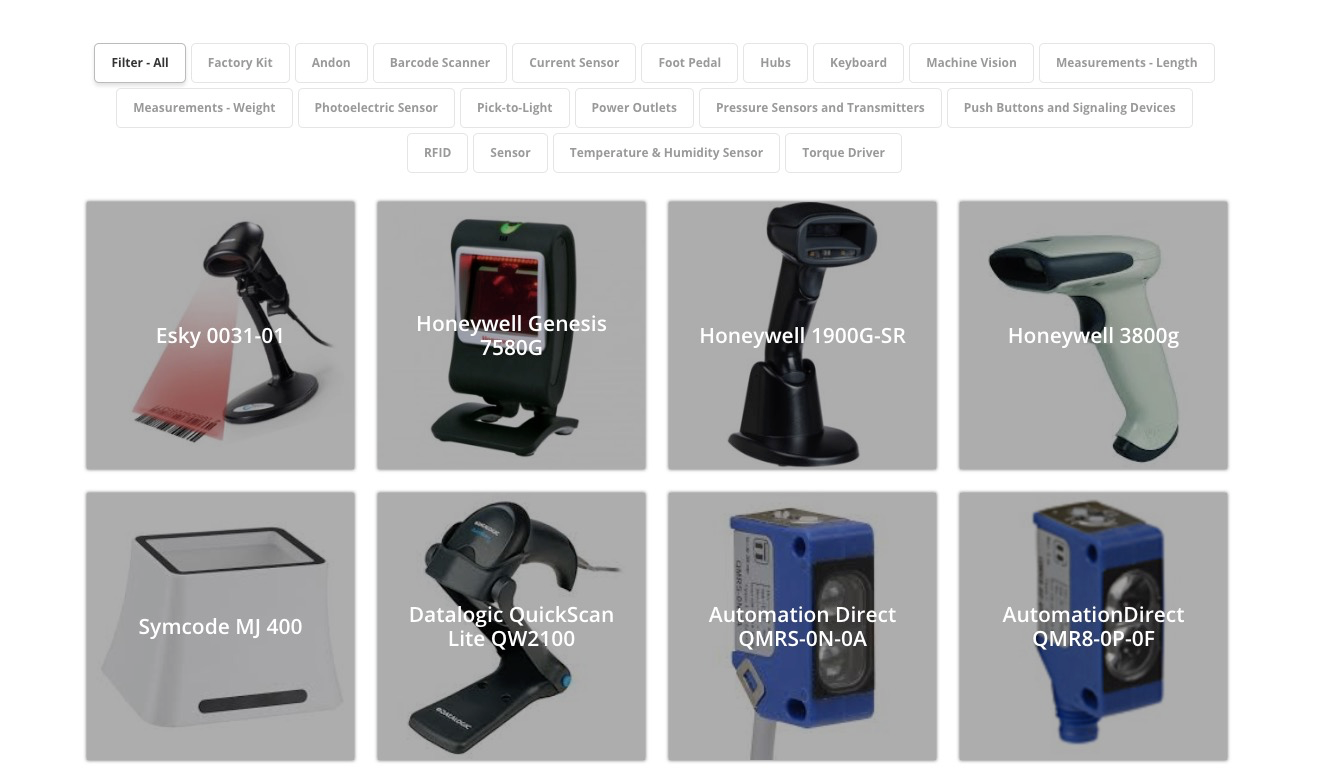 Need something that's not on the list? Our library of supported devices is always growing. Let us know via Live Chat if you have a specific device that isn't currently supported.
For more reading on how to incorporate IoT devices into your Tulip Apps, we recommend checking out What can I do with Shop Floor IoT
---
Did you find what you were looking for?
You can also head to community.tulip.co to post your question or see if others have faced a similar question!
---
Was this article helpful?
---
What's Next